Este post también está disponible en:
Español
Français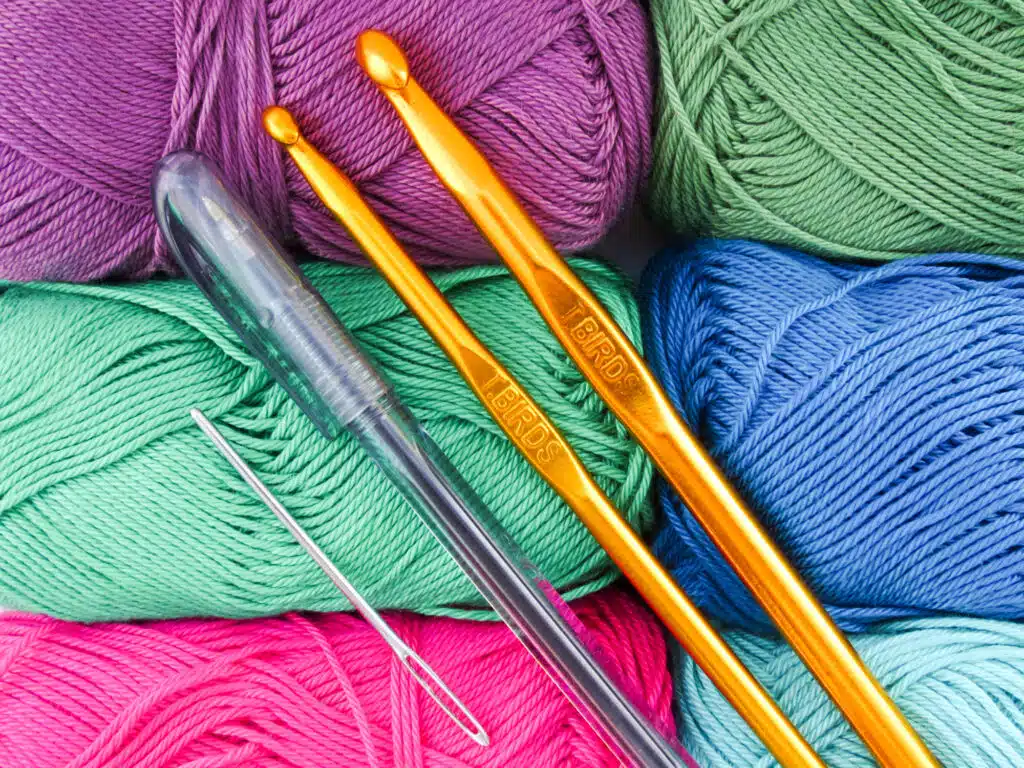 The following list shows you which materials are essential for crocheting and what other materials and tools are available to help you crochet.
In order to learn how to crochet, you do not have to dig deep into your pocket to obtain the necessary materials and tools, nor do you have to put in much effort to create a special "workplace".
Overall, you only need 4 things to start crocheting, which I believe are irreplaceable (you'll have at least one of these already in your household). Find yourself a cozy place where you sit comfortably and you have already your workplace to start your crochet journey.
Essential Materials you need to Crochet
Here now a list of the essential materials and tools you need for almost every crochet project, starting with the most important ones.
Crochet Hook
The crochet hook is, of course, the centerpiece of all crocheting, no crocheting without a crochet hook.
Crochet hooks come in different sizes that work better or less good for different projects and with different yarns.
Likewise, there are a lot of different crochet hook designs, the hooks themselves but also different grips, which produce a different ergonomic and are not crucial to the actual crocheting but can make the actual crocheting easier and/or comfortable. With which crochet hook, in the end, you can work best decides your hand.
Also read the following articles if you want to learn more about crochet hooks their position:
Crochet hooks with ergonomic rubber grip (Amazon affiliate link):
Yarn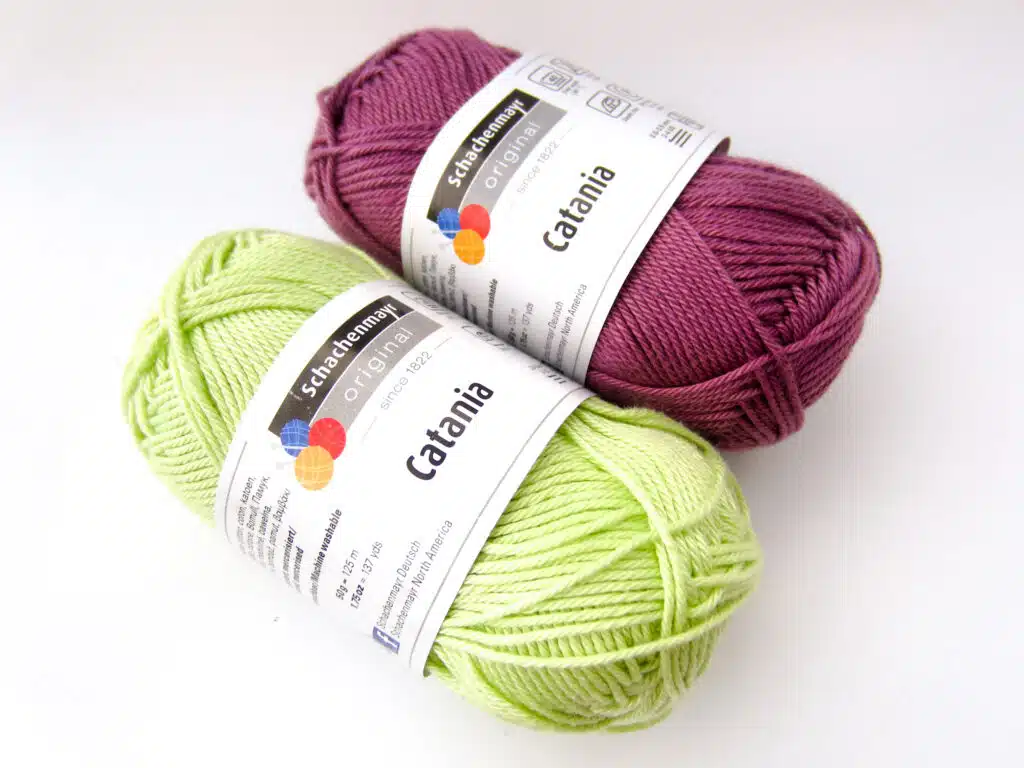 The stuff your creativity takes shape from. The yarn is for you what the canvas and paint are for the painter. Yarns are available in thousands of designs, materials, thicknesses, and colors. The final choice of what yarn you use depends on the project and your personal preferences.
In itself, almost anything can be used as a yarn, as long as there is a matching crochet hook to pick it up with the hook. You can choose from simple wool, synthetic yarns, packing twine, natural materials and much more. Since crocheting can produce relatively strong stitches, it is even possible to create solid objects such as baskets and boxes with correspondingly stronger yarns and materials.
My recommendation for cotton yarn is "Schachenmayr Catania" (affiliate link).
Scissors
This may be obvious, but it is a necessary tool (unless you bite through the threads, cut threads with a knife, or burn the threads).
At some point the thread must be cut off, be it you finish a project or you have a color change in your project. Because you certainly do not want let hang all your balls of yarn on your finished hat, right?
The perfect scissors (Amazon affiliate link):
Tapestry Needle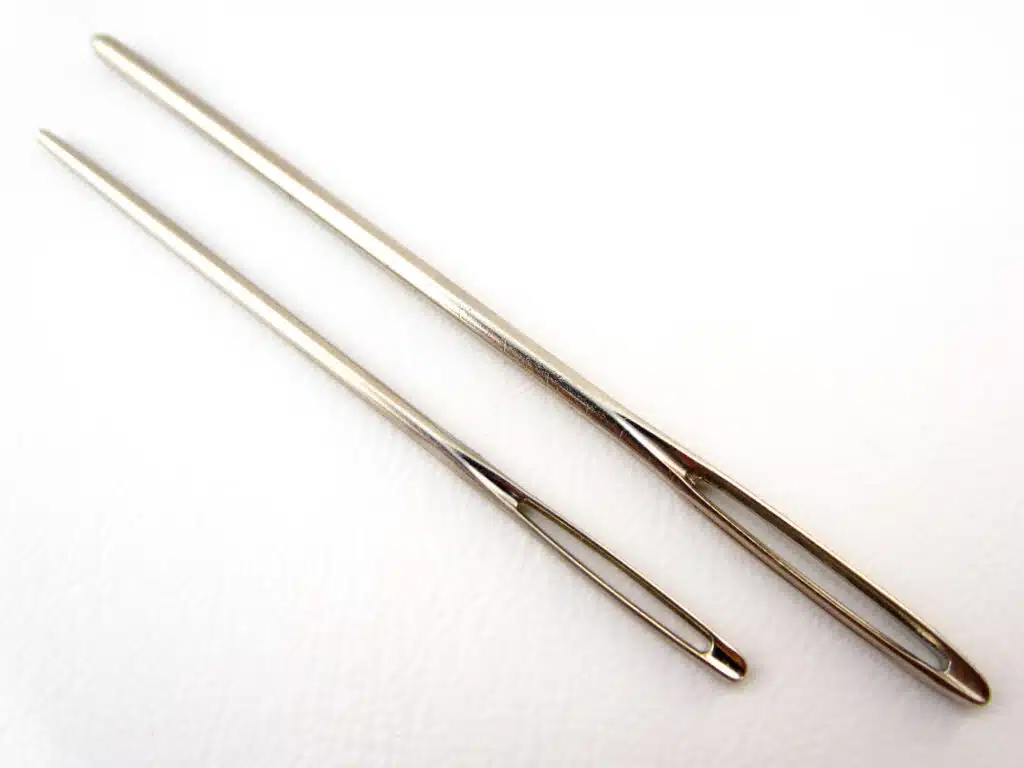 Whether wool needle, tapestry needle, embroidery needle or darning needle, with a dull or pointed tip, does not matter (I prefer dull). This needle is an important tool you need for each project because each project ends sometime and the remaining thread somehow needs to be cleanly hidden in the project. This is what the tapestry needle is used for.
Likewise, the wool needle is used in the sewing together of multi-part projects, such as in Amigurumi. Those mostly consist of several parts, such as arms, legs, and body and must be sewn together.
Those are the 4 essential materials and tools you need to crochet just about anything you can imagine.
Tapestry needles in different sizes (Amazon affiliate link):
Additional Accessories and Tools
The following materials and tools are not necessary, but may facilitate their work in some areas, or may be needed for specific projects such as Amigurumi or others.
Stitch Markers
Stitch markers are often used, or sometimes even essential when crocheting in a way that does not always allow you to determine the end or beginning of a new round, that is why you have to mark the beginning of said round or row to indicate exactly this.
There are plastic stitch markers or you can use safety pins or just a small thread that is crocheted over. The latter is my personally preferred way to mark rounds, also the cheapest and most uncomplicated in my opinion. Just cut a short piece of yarn and you have your stitch marker.
Multicolor plastic stitch markers (Amazon affiliate link):
Row Counters
Row Counters are used to keep track when you need to crochet a lot of rows or rounds. Row counters are available in mechanical and digital versions and are usually mounted on a finger or thumb.
By clicking on a button a round or row is counted, thus you always keep track of how many rounds or rows have already been crocheted or in which round/row you are currently in.
Alternatively, you can simply draw lines on a sheet of paper to keep track of your current rows and rounds.
Digital and mechanical row counters (Amazon affiliate link):
Yarn Holders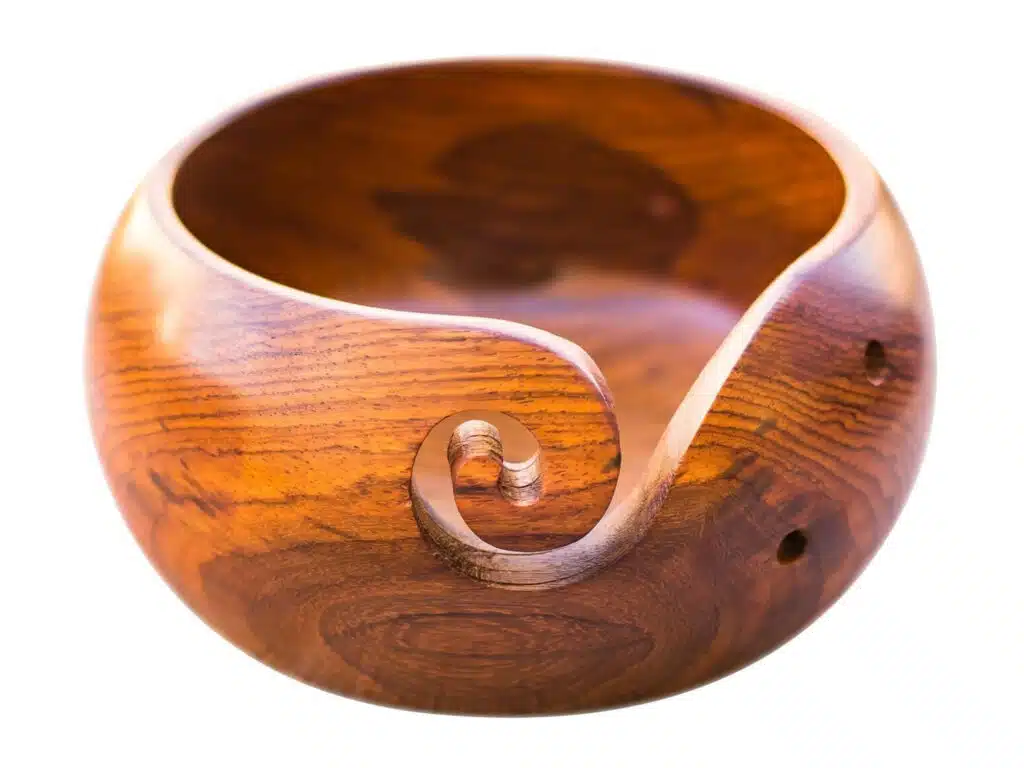 Yarn holders are used to hold the ball of yarn you are currently using. There are a variety of designs and designs of such wool ball holder, some of which are even intended for travelling, so you can continue to crochet on the go.
If you are at home, a simple, commercial and clean bowl with a smooth surface and rounded edges (such as a simple glass or ceramic bowl) is enough.
Beautiful and practical yarn holder (Amazon affiliate link):
Polyfill
Cotton or polyfill are often used when crocheting Amigurumi. Amigurumis are usually 3-dimensional crocheted figures and/or objects that are filled after completion with cotton, polyfill or something similar so that they retain their shape.
Polyfill for your amigurumi projects (Amazon affiliate link):
Plastic Eyes / Safety Eyes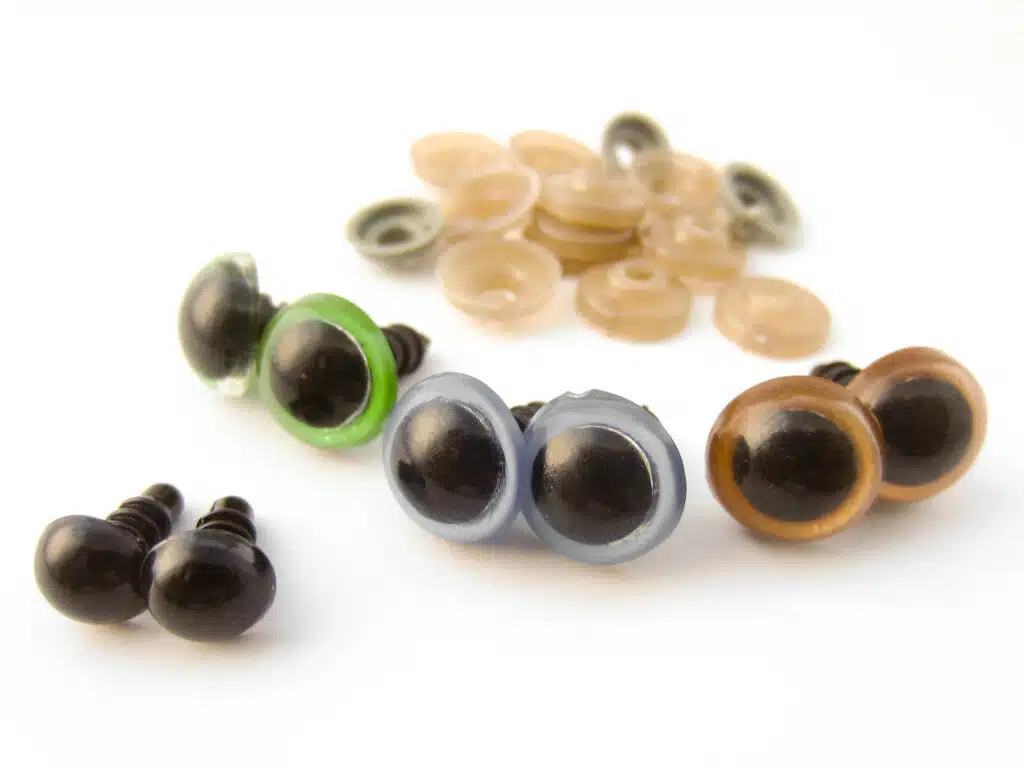 Also often used in crocheting Amigurumi are plastic eyes, also called safety eyes, because of the ability to securely attach them to the finished project without them falling off and possibly being swallowed by infants.
Shapes, colors, and sizes are available in vast quantities so that almost every project finds its matching eyes. Alternatively, eyes can be crocheted themselves, depending on the project, sometimes plastic eyes look better, sometimes crocheted eyes.
6mm Large Safety Eyes for your amigurumi projects (Amazon affiliate link):
Buttons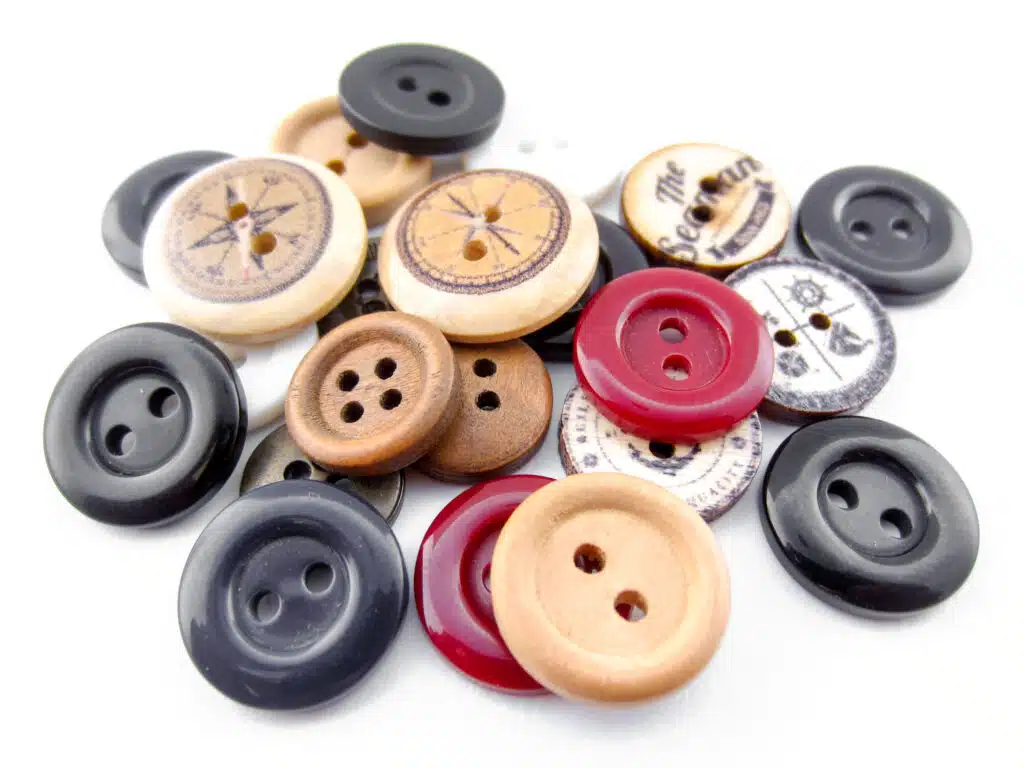 Buttons are available in shapes, colors, sizes and designs like the sand by the sea. Many garments or bags need buttons to close something or to connect with each other or simply as a design element. Buttons can also make wonderful eyes for Amigurumi.
A large selection of different buttons (Amazon affiliate link):
Zippers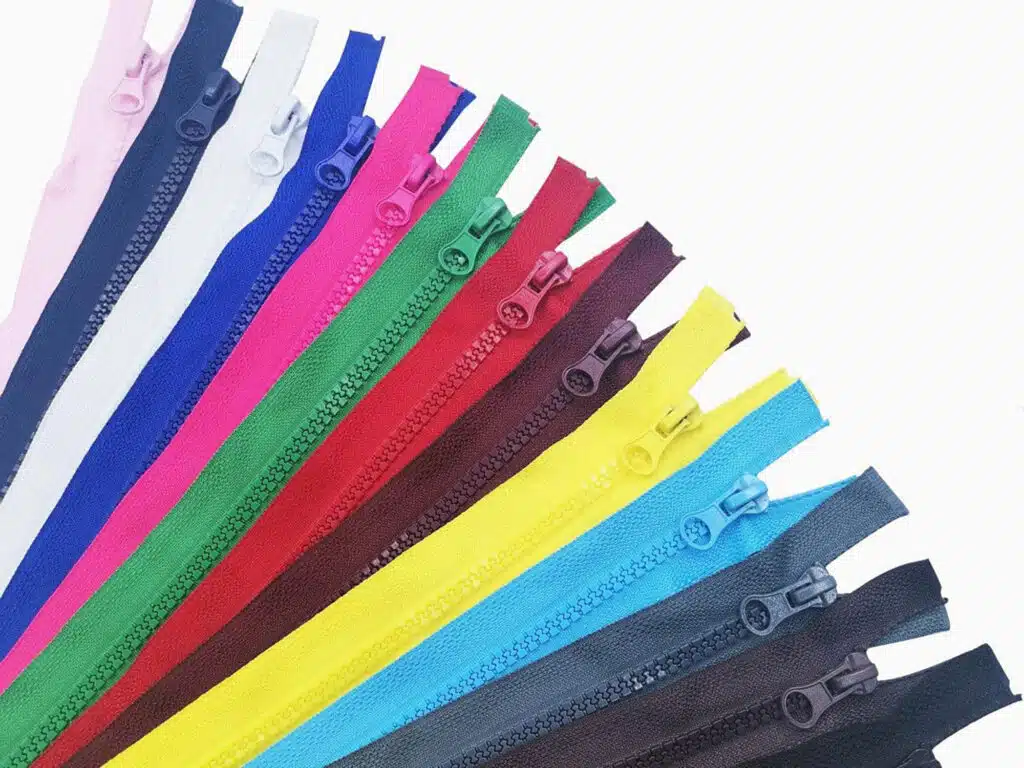 Depending on the crochet project, you may need to attach one or more zippers (pockets, etc). These are available in different lengths, sizes, and colors and can be purchased inexpensively at your local handicraft shop. Zips are commonly used in jackets, crochet pockets or pencil cases.
Simple zippers in different colors (Amazon affiliate link):
Sewing Thread and Sewing Needle
Sewing thread and sewing needles are used when sewing items such as buttons or zippers to crochet projects. Sewing threads and sewing needles are available almost everywhere these days for a very affordable price.
The complete sewing threads and sewing needle set for all needs (Amazon affiliate link):
Pins
Pins are used when you have a project that consists of several elements and needs to be sewn together. For this purpose, all parts are "pinned together" with the help of the pins to see if everything fits and looks good.
This can also be very helpful in crocheting Amigurumi, for example, by pinning the legs and arms of a figure to the body you can see before sewing the parts together where they would be best positioned for the best result.
Colorful pins (Amazon affiliate link):
Pen and Paper
Two tools that you surely have already at home. It is always helpful to take notes from time to time, especially when you start to learn how to crochet.
It is always important to note rounds and rows in order not to lose track. Likewise, if you start to write your own instructions pen and paper is indispensable. Even if you experiment only for yourself, it can never hurt to take notes in order to later understand how and what you actually crocheted there.
Other materials
The list of materials could go on forever because, in the end, you will be able to combine almost everything with your crochet work if you want to.
Be it pearls you put into your work, candleholder that you decorate with some crocheting or earrings or even glasses and cups that you can spice up with crocheted elements.
Do not be afraid to experiment with materials and try out, regardless of whether the idea is a masterpiece or not, you can always just learn. Besides, not everything has to be a masterpiece to have fun and joy in creating something with your own hands.