Este post también está disponible en:
Español
Français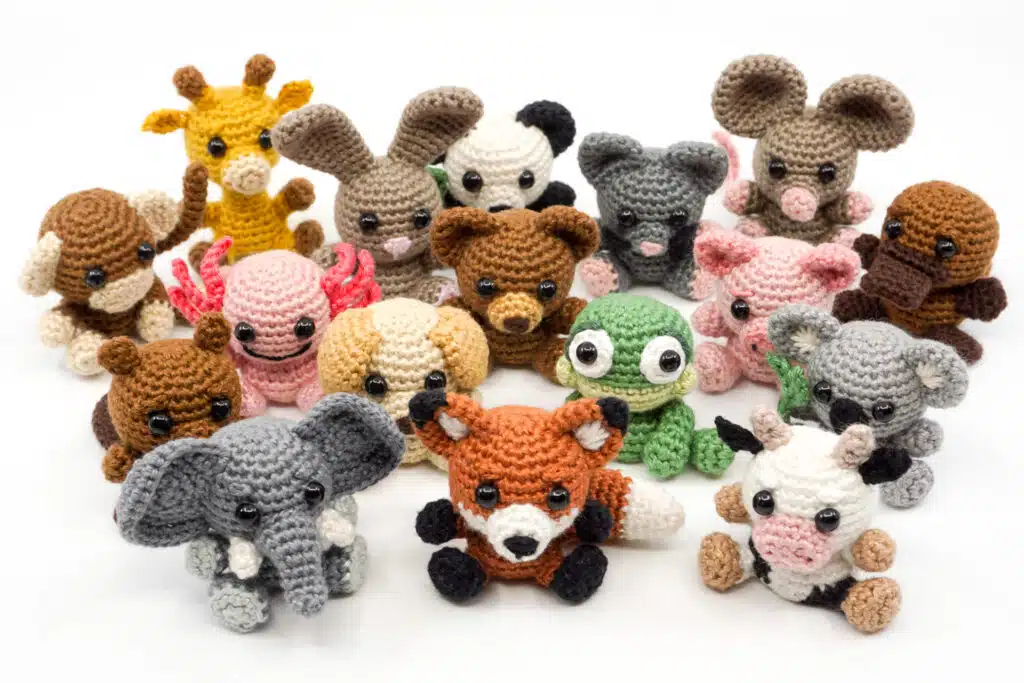 Welcome to the colorful world of amigurumi! If you love stuffed animals, animals in general and have favorite characters from books and movies, then you will love amigurumi!
The art of crocheting amigurumi, describes the crocheting of mostly small, cute characters, animals, objects and other anthropomorphic objects. The term amigurumi originates from the Japanese.
Crocheting amigurumi does not have to have a set purpose, such as a hat or scarf, but they can simply be a fun decorative figurine or keychain, or serve as a gift for friends or family.
Here at Supergurumi you will find hundreds of free and premium crochet patterns for all amigurumi ideas. In various categories, such as animals, superheroes, villains, funny bookmarks, seasonal amigurumi such as for Halloween and Christmas, etc. you will definitely find the right crochet pattern for you.
Mini Amigurumi Crochet Patterns
You are looking for small, quick to make amigurumi, that you can finish crocheting in a day? Then take a look at the Supergurumi mini crochet patterns.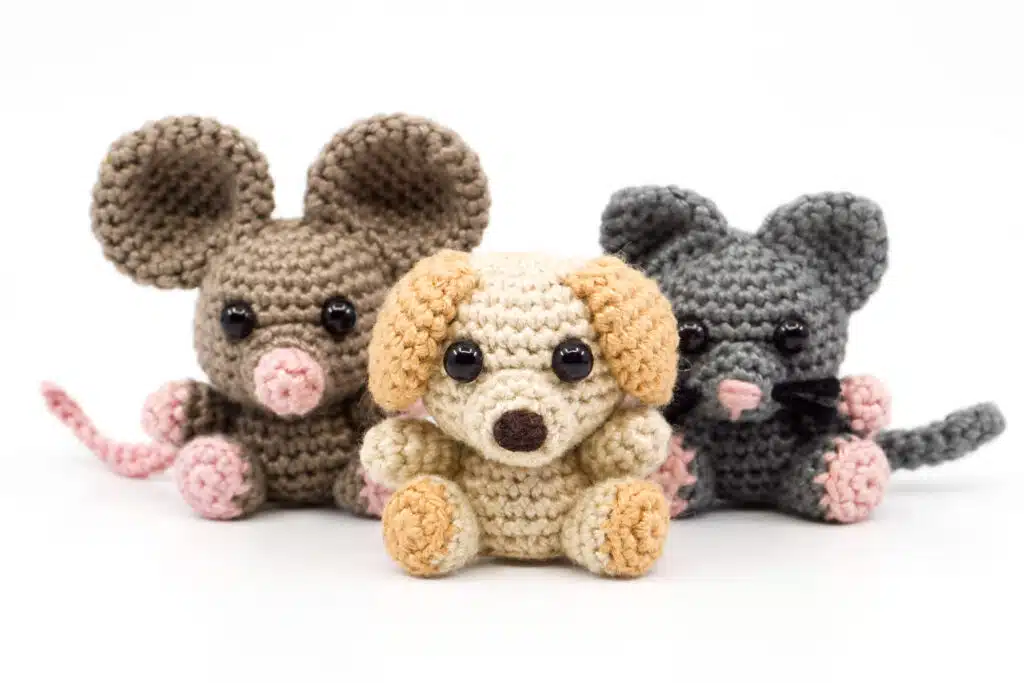 Crochet Amigurumi without Much Sewing
If you're looking for little amigurumi that don't require a lot of sewing, check out the Supergurumi noso crochet patterns. The word "noso" is a combination of the words "no sew", and offers exactly that, little to no sewing.
Usually one or two elements still need to be sewn on, but overall these little guys are crocheted in no time.
Crochet Large Amigurumi
However, if you are looking for large, chunky, round and really cuddly amigurumi, then you will find those in the chubby animals crochet patterns.
These amigurumi are significantly larger than the minis and nosos, but are relatively fast and uncomplicated to crochet, despite their size. In addition, with their size and the cute appearance they are an absolute eye-catcher.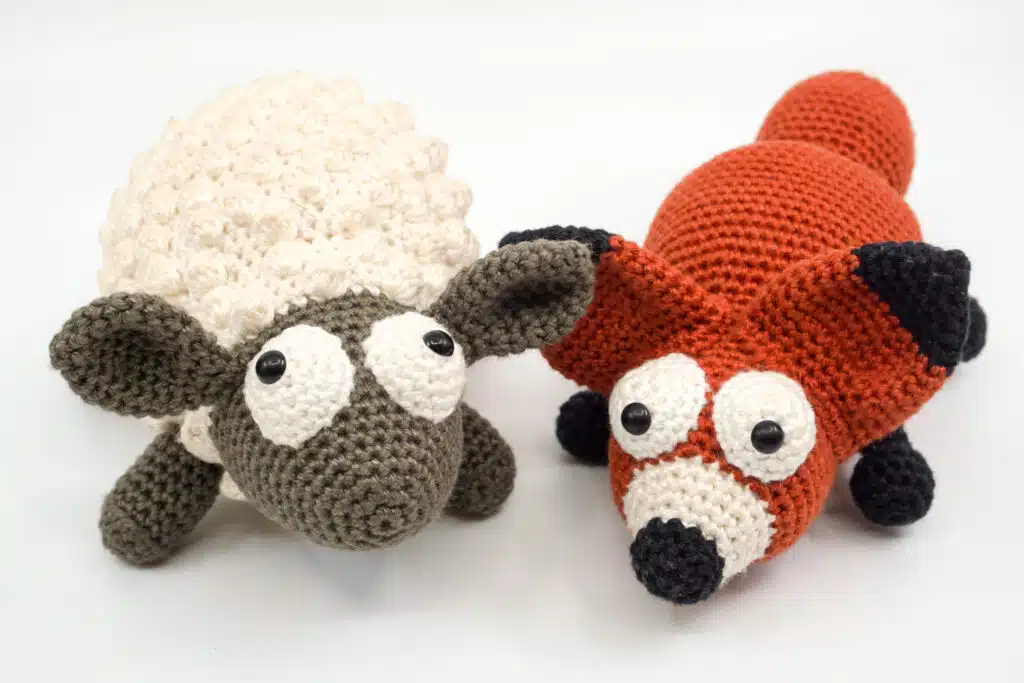 Crochet Amigurumi Bookmarks
Do you love to read but don't have a beautiful bookmark that does justice to your book? No problem! Check out the Supergurumi bookmark crochet patterns.
Here you also can find the free crochet patterns for the Book-Rat, the Book-Gecko and the Book Mouse. Make reading a special experience and crochet an absolute eye-catcher bookmark for your favorite book.
Crochet Christmas Amigurumi
Christmas is the time of giving and being given gifts. What better than to crochet Christmas amigurumi in keeping with the season, which can not only bring joy to the recipient, but also perfectly serve as a contemplative Christmas decoration.
Crochet Halloween Amigurumi
If you want things to be a little spookier for Halloween, but not necessarily any less cute, check out the more sweet than really scary collection of Halloween crochet patterns.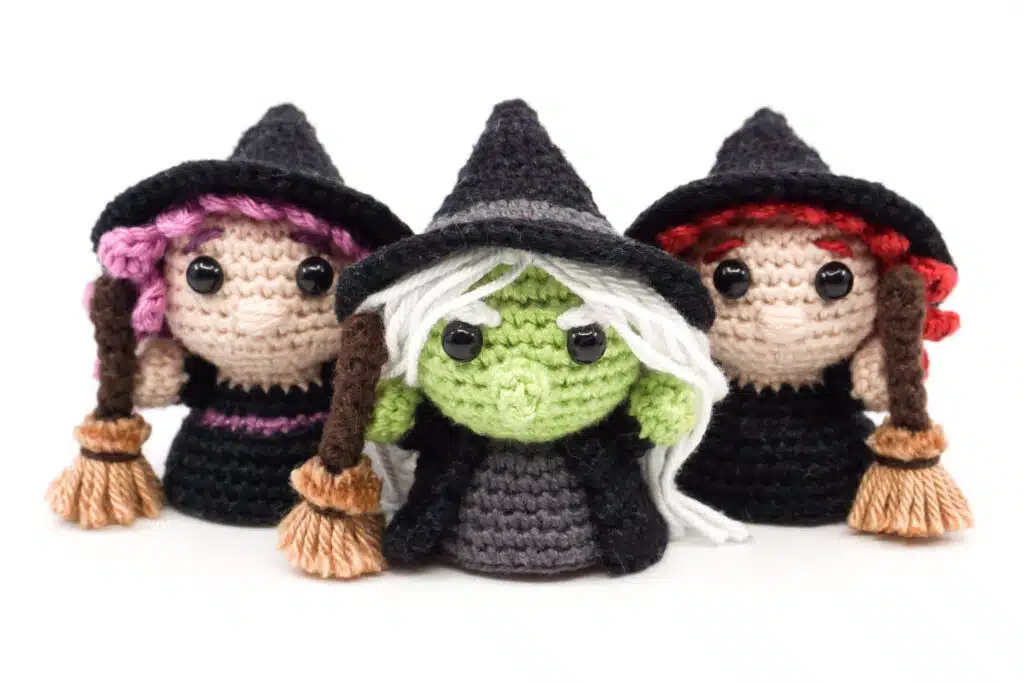 Design Your Own Amigurumi
Are you perhaps more interested in creating your own amigurumi? Then take a look at the Supergurumi crochet school. However, if you already know how to crochet, learn how to crochet all the shapes and bodies that will allow you to turn any of your ideas into reality.
Crocheting amigurumi offers endless possibilities. No matter how big or small, how colorful, realistic or absurd your creature will be, you can let your creativity run free.