Este post también está disponible en:
Español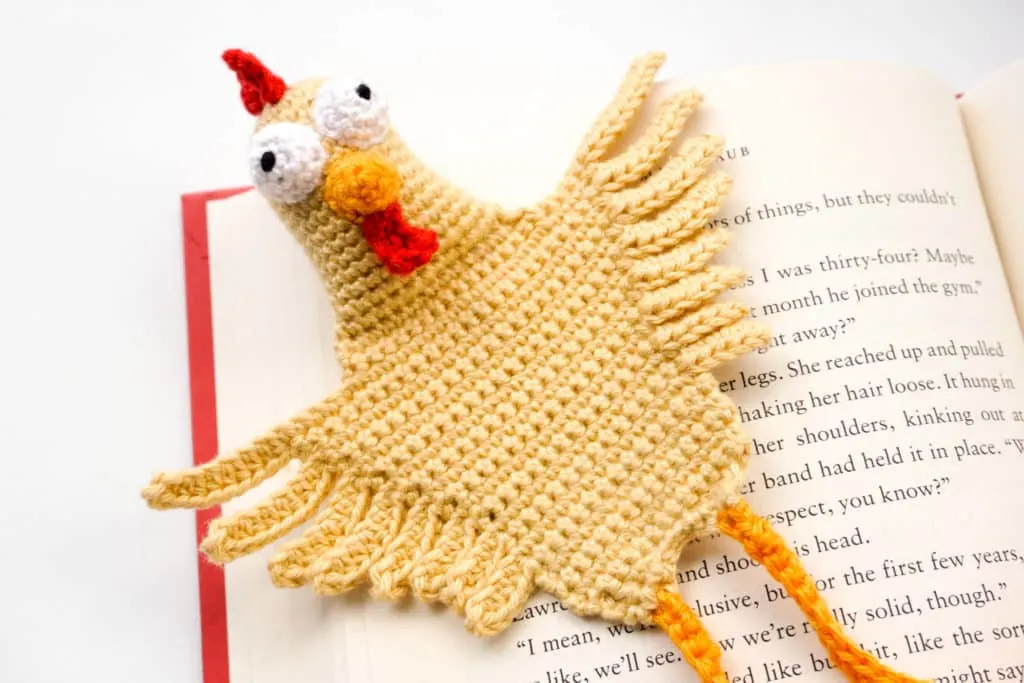 Charly Chicken (Charly short for Charlene) was in her youth the number 1 among the laying hens. No matter when eggs were needed for easter to be painted or as a meal to be eaten fried, scrambled or cooked, Charly delivered.
But with age, the competitive pressure became too high and Charly decided to pursue a somewhat calmer occupation.
Nowadays you can find Charly Chicken lying comfortably between books and enjoying her retirement as a bookmark.
Crochet Pattern Content
The crochet pattern comes as a printable PDF and is available in English (US terminology) and German.
The pattern is written in detail and extensively illustrated.
Available as an Instant Download after purchase.
The finished bookmark has a length of approximately 29 cm.
Buy the PDF Pattern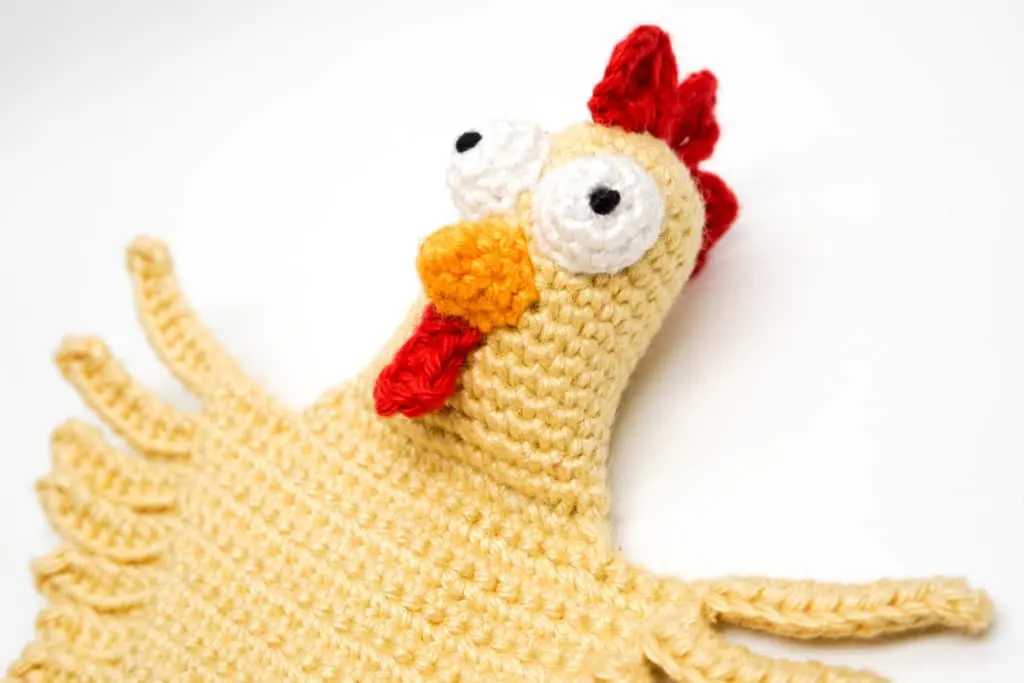 Buy the PDF Pattern
Chicken Bookmark Crochet Pattern
ATTENTION: The pattern, in whole or in parts, may not be published, resold, translated, changed or exchanged in any way whatsoever!
Needed Techniques
Needed Materials and Tools
To order the materials click on the respective link (affiliate link).
Colors: black, white, red, bright yellow, orange
This pattern was crocheted using the "Schachenmayr Catania" yarn (100% Cotton, Meterage: 125 m, Yarn Ball Weight: 50 g, Yarn Weight: Sport – 5ply / Fine (2)) in the following colors:
Black (Schwarz (110)), White (Weiß (106)), Signal Red (Signalrot (115)), Vanilla (Vanille (403)), Mango (Mango (411))
Buy the PDF Pattern