Este post también está disponible en:
Español
The book fox, constantly in search of more knowledge, more books and stories, after all, he wants to do justice to the saying "Clever as a fox!"
Unfortunately, his hunt for more knowledge became his undoing and he fell victim to a falling pile of books when he just found a new recipe for roast goose. This event was visibly flattening for the poor fox.
But the bad fate of the fox benefits every bookworm, because the good fox now serves as a practical, gawking bookmark for all those who like to forget their last read page.
Crochet Pattern Content
The crochet pattern comes as a printable PDF and is available in English (US terminology) and German.
The pattern is written in detail and extensively illustrated.
Available as an Instant Download after purchase.
The finished bookmark has a length of approximately 28 cm.
Buy the PDF Pattern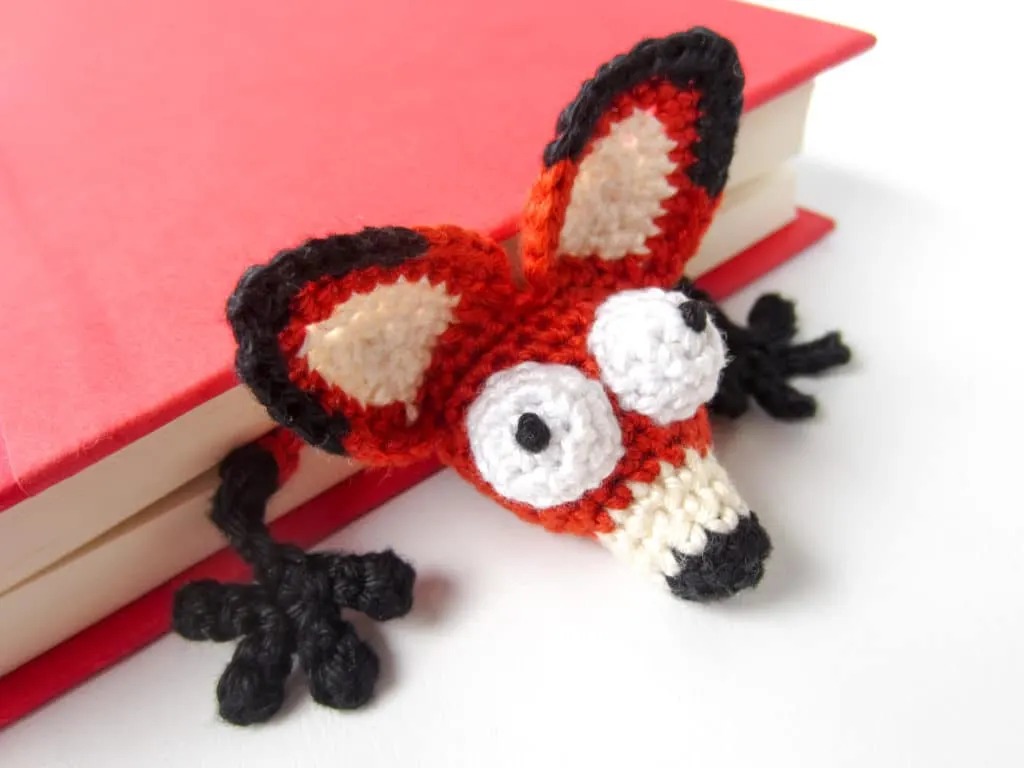 Buy the PDF Pattern
Fox Bookmark Crochet Pattern
ATTENTION: The pattern, in whole or in parts, may not be published, resold, translated, changed or exchanged in any way whatsoever!
Needed Techniques
Needed Materials and Tools
To order the materials click on the respective link (affiliate link).
Colors: black, white, beige, red
This pattern was crocheted using the "Schachenmayr Catania" yarn (100% Cotton, Meterage: 125 m, Yarn Ball Weight: 50 g, Yarn Weight: Sport – 5ply / Fine (2)) in the following colors:
Buy the PDF Pattern