Este post también está disponible en:
Español
While many human youngsters want to move from the village to the city as soon as they are old enough, it was the same for Muriel Mermaid. She couldn't wait to leave her little underwater village as soon as she had the chance.
But Muriel wasn't drawn to Atlantis, she wanted to see the land, breathe the air and hang around among the two-legged people.
In the end Muriel did this and found a job, thanks to her slim appearance as a professional bookmark. After all, you have to work everywhere to pay for accommodation and the daily portion of seaweed.
Crochet Pattern Content
The crochet pattern comes as a printable PDF and is available in English (US terminology) and German.
The pattern is written in detail and extensively illustrated.
Available as an Instant Download after purchase.
The finished bookmark has a length of approximately 34 cm.
Buy the PDF Pattern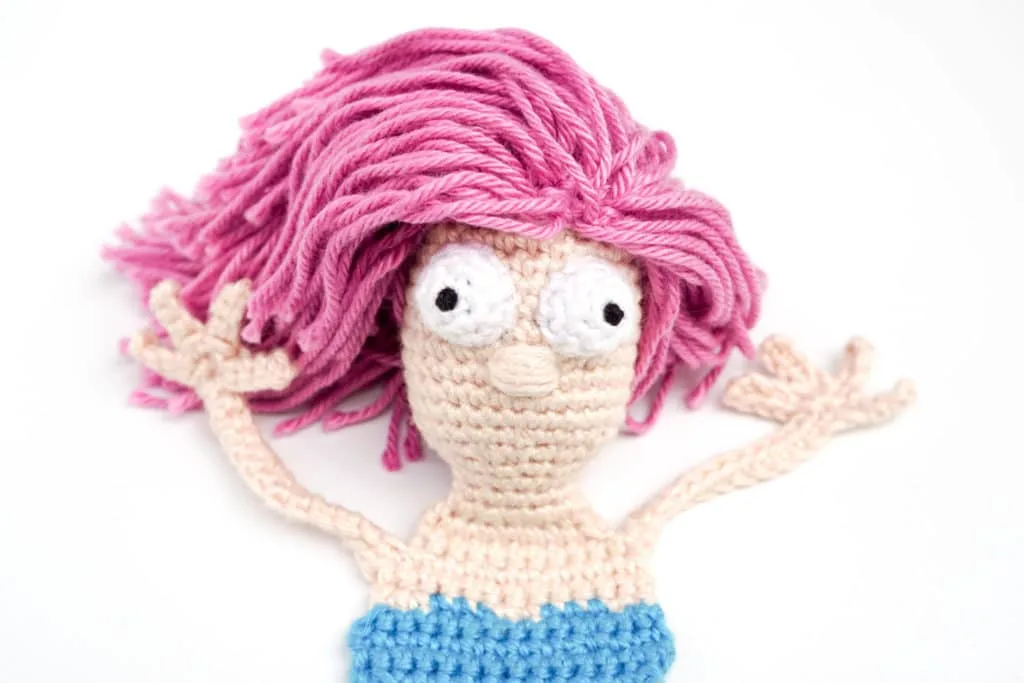 Buy the PDF Pattern
Mermaid Bookmark Crochet Pattern
ATTENTION: The pattern, in whole or in parts, may not be published, resold, translated, changed or exchanged in any way whatsoever!
Needed Techniques
Needed Materials and Tools
To order the materials click on the respective link (affiliate link).
Colors: black, white, lilac, beige, bright blue, dark blue, dark green
This pattern was crocheted using the "Schachenmayr Catania" yarn (100% Cotton, Meterage: 125 m, Yarn Ball Weight: 50 g, Yarn Weight: Sport – 5ply / Fine (2)) in the following colors:
Black (Schwarz (110)), White (Weiß (106)), Lilac (Flieder (226)), Soft Apricot (Soft Apricot (263)), Jade (Jade (253)), Agave (Agave (244)), Capri (Capri (384))
Buy the PDF Pattern