This post is also available in:
Español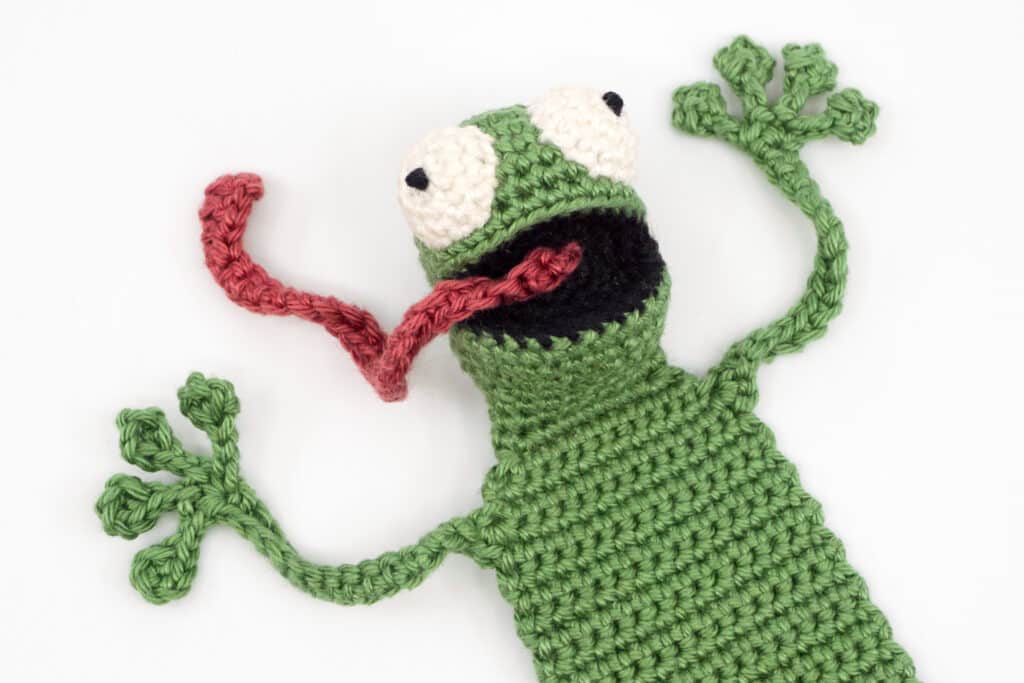 The Book-Frog, once the reigning fly-catcher in his swamp, steady member of the croak orchestra and bookish. Unfortunately, reading was also his undoing, as he was once so engrossed in a book that he did not notice the closing of the book by its owner.
The bad is that he does not get much reading done since that incident but serves now mainly as a great looking bookmark. The good thing is that he can stay now all the time close to his beloved books. Always look on the bright side of life.
Crochet Pattern Content
The crochet pattern comes as a printable PDF and is available in English (US terminology) and German.
The pattern is written in detail and extensively illustrated.
Available as an Instant Download after purchase.
The finished bookmark has a length of approximately 30 cm.
Get the printable PDF Pattern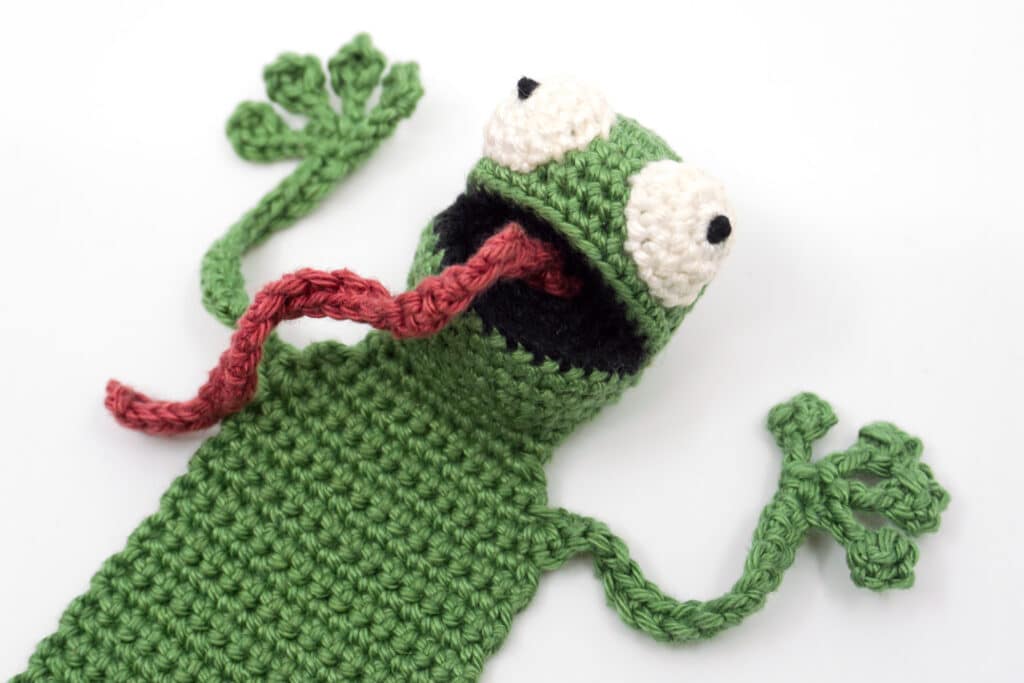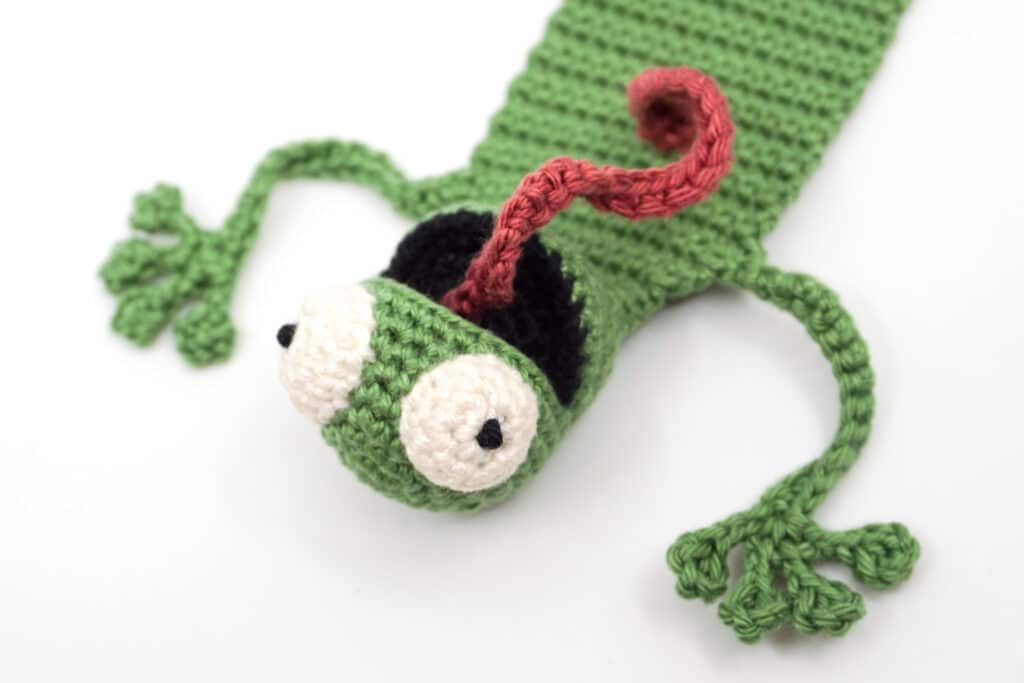 Get the printable PDF Pattern
Frog Bookmark Crochet Pattern
ATTENTION: The pattern, in whole or in parts, may not be published, resold, translated, changed or exchanged in any way whatsoever!
Needed Techniques
Needed Materials and Tools
To order the materials click on the respective link (affiliate link).
Colors: black, white, green, red
This pattern was crocheted using the "Schachenmayr Catania" yarn (100% Cotton, Meterage: 125 m, Yarn Ball Weight: 50 g, Yarn Weight: Sport – 5ply / Fine (2)) in the following colors:
Get the printable PDF Pattern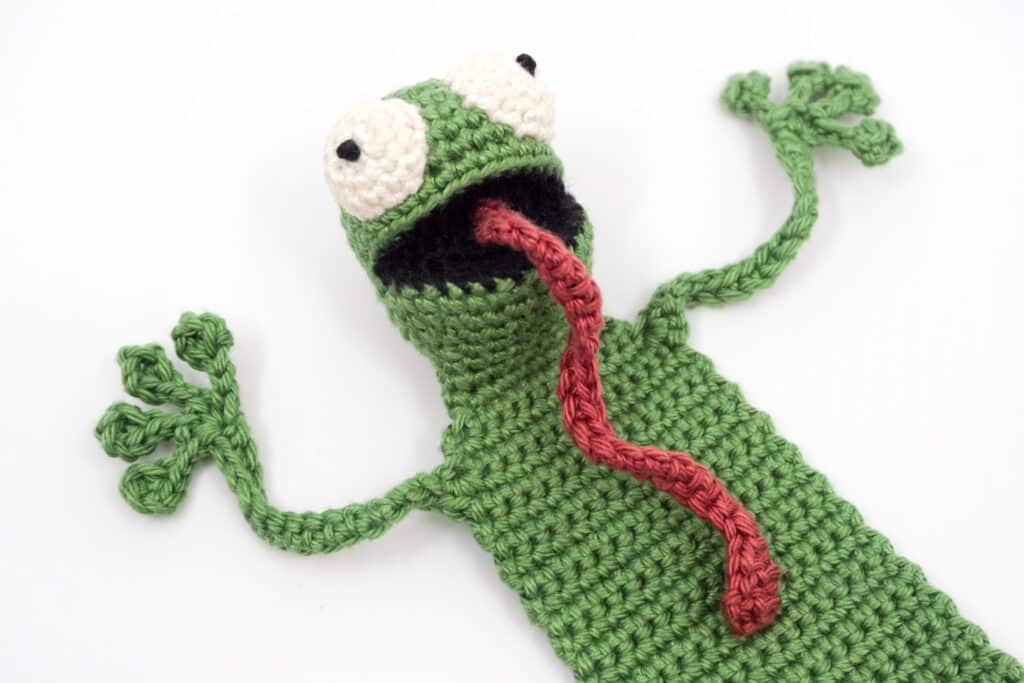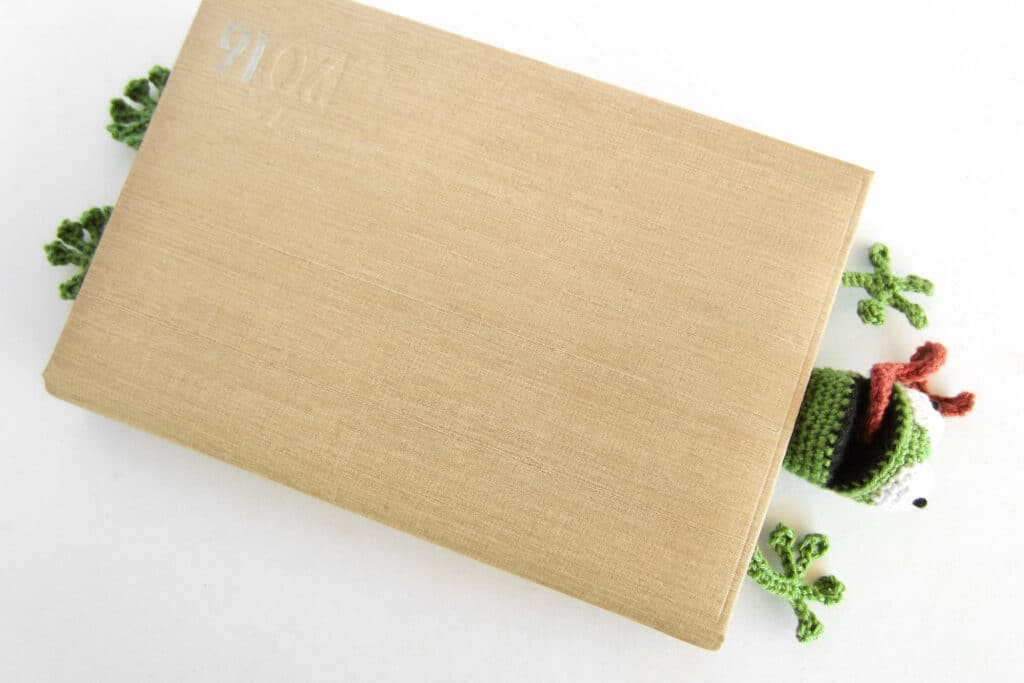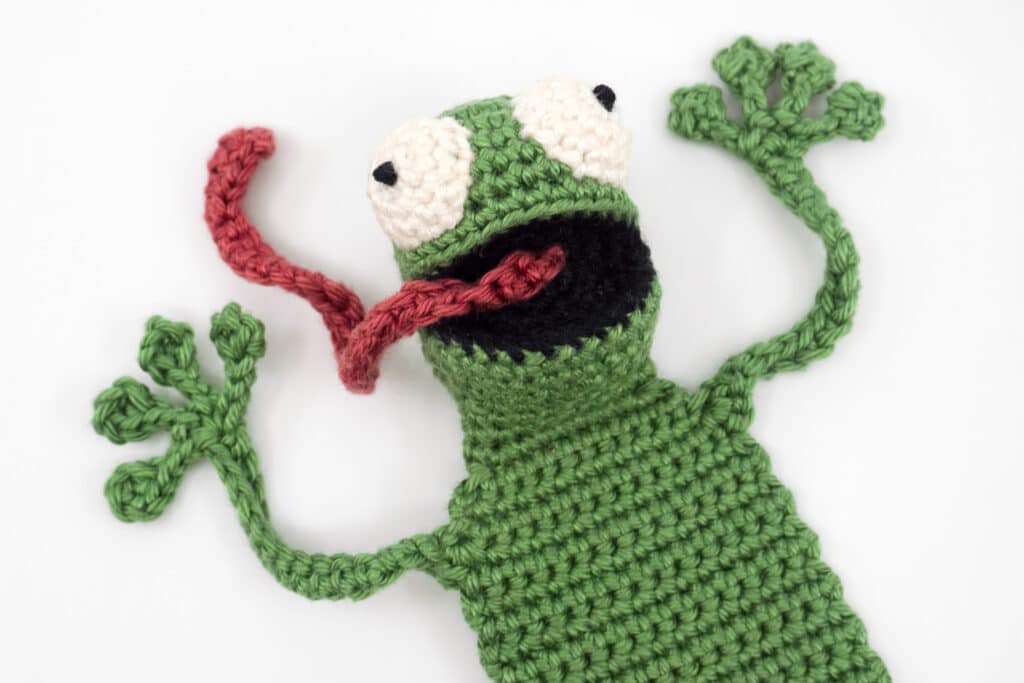 This post is also available in:
Español