Este post también está disponible en:
Español
Français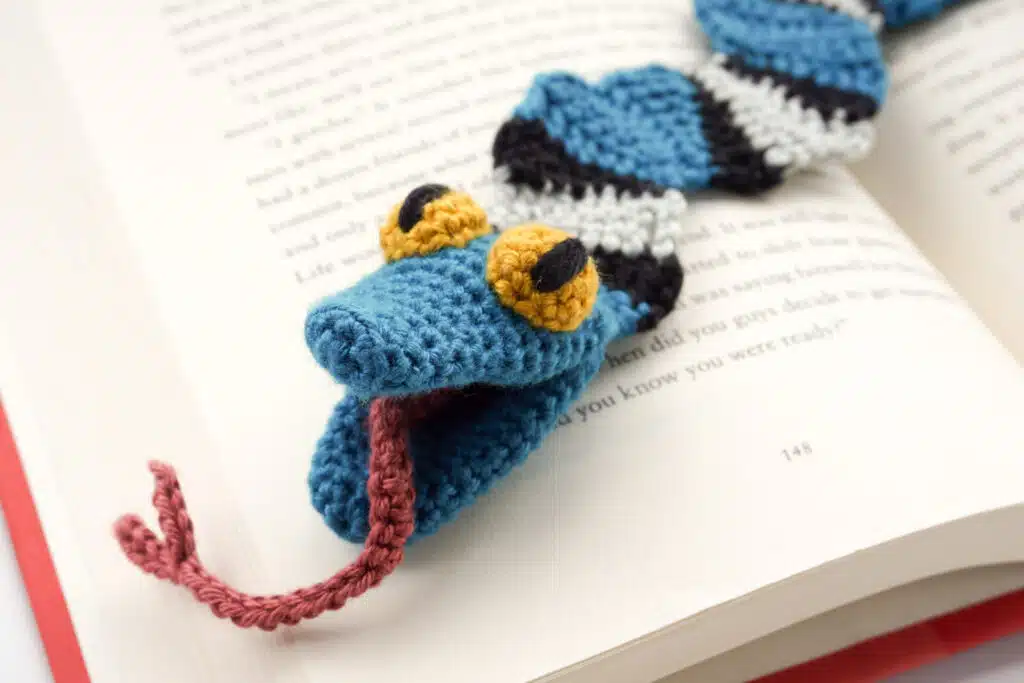 The Page-Snake is a completely harmless snake that is not toxic at all and primary interested in spending her time in libraries and reading books.
The Page-Snake is also more than often willing to help human bookworms out as a bookmark and help them remembering their last read page.
But the Page-Snake is not only a great bookmark but can take many other forms and shapes.
Thanks to two easily applicable patterns the final shape and curving of the snake can easily be modified and can even turned into a snake scarf when crocheted with bigger yarn and/or crochet hook.
Crochet Pattern Content
The crochet pattern comes as a printable PDF and is available in English (US terminology), German and Spanish.
The pattern is written in detail and extensively illustrated.
Available as an Instant Download after purchase.
The finished bookmark has a length of approximately 32 cm.
Buy the PDF Pattern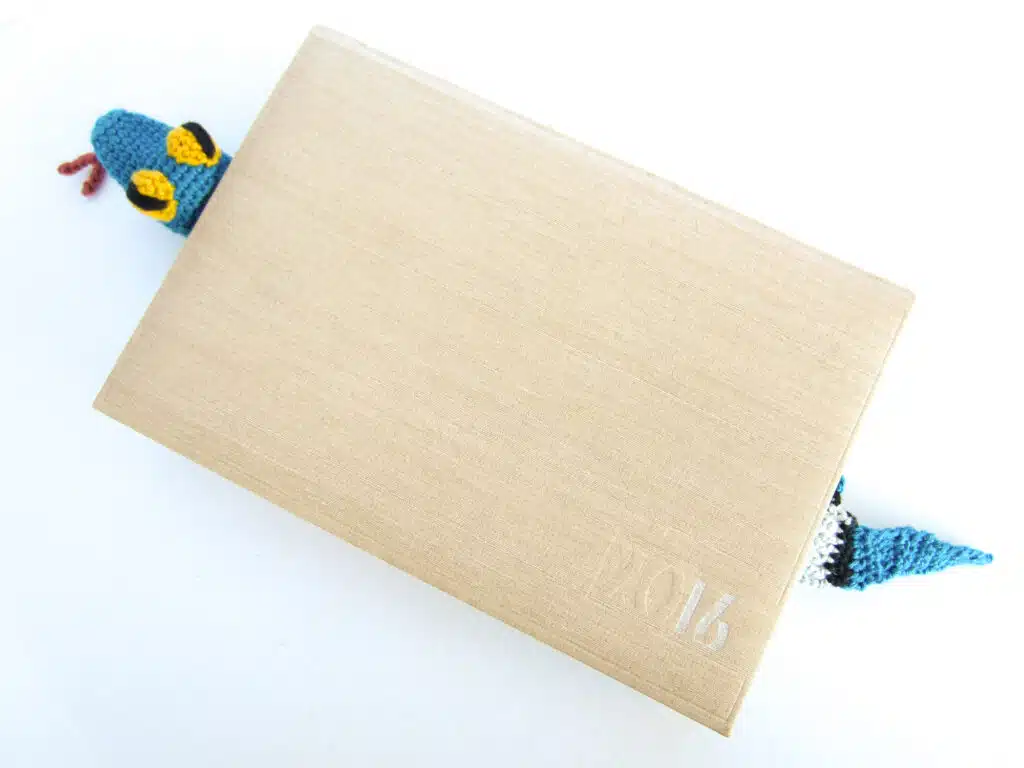 Buy the PDF Pattern
Snake Bookmark Crochet Pattern
ATTENTION: The pattern, in whole or in parts, may not be published, resold, translated, changed or exchanged in any way whatsoever!
Needed Techniques
Needed Materials and Tools
To order the materials click on the respective link (affiliate link).
Colors: black, yellow, blue, silver, red
This pattern was crocheted using the "Schachenmayr Catania" yarn (100% Cotton, Meterage: 125 m, Yarn Ball Weight: 50 g, Yarn Weight: Sport – 5ply / Fine (2)) in the following colors:
Black (Schwarz (110)), Silver (Silber (172)), Gold (Gold (249)), Peacock (Pfau (146)), Marsala Red (Marsalarot (396))
Buy the PDF Pattern