Este post también está disponible en:
Español
Clarke Crocodile loved his quiet life in the swamps of New Orleans, warming himself in the sun on the shores, snatching a little snack from the shore every now and then, and then letting the plover clean his teeth in peace.
As relaxed as life was for Clarke, it was lonely too, because he was the only crocodile in his swamp.
So finally the day came when Clarke decided to go ashore and seek company. Even if he had to change his diet a little, he is happier today than ever before and a welcome guest at every bookworm's house.
Crochet Pattern Content
The crochet pattern comes as a printable PDF and is available in English (US terminology) and German.
The pattern is written in detail and extensively illustrated.
Available as an Instant Download after purchase.
The finished bookmark has a length of approximately 28 cm.
Buy the PDF Pattern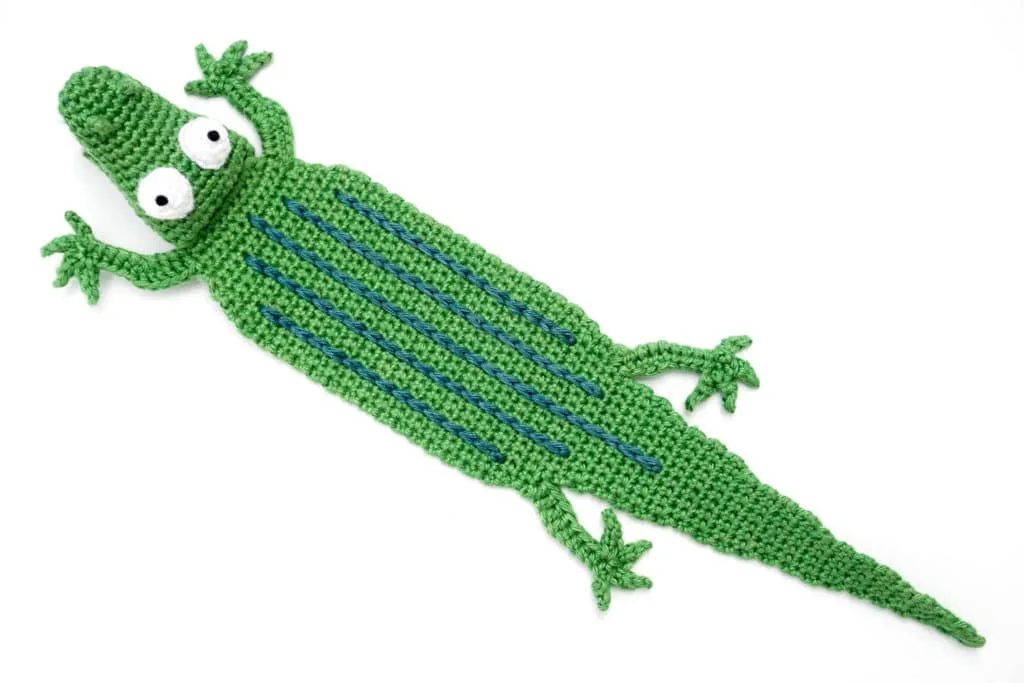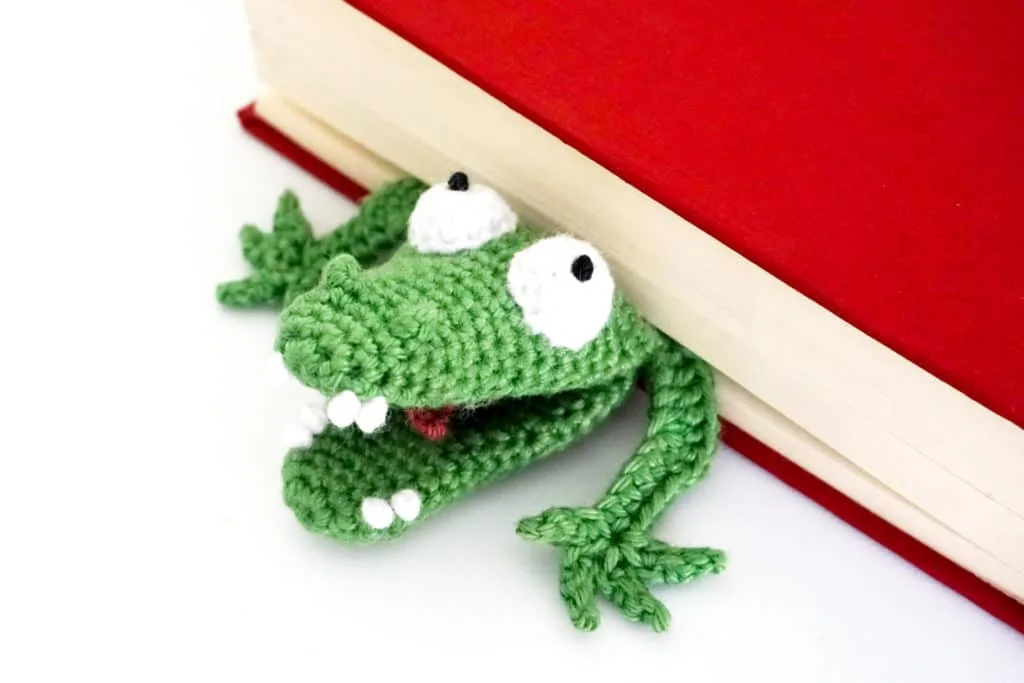 Buy the PDF Pattern
Crocodile Bookmark Crochet Pattern
ATTENTION: The pattern, in whole or in parts, may not be published, resold, translated, changed or exchanged in any way whatsoever!
Needed Techniques
Needed Materials and Tools
To order the materials click on the respective link (affiliate link).
Colors: black, white, red, green, dark green
This pattern was crocheted using the "Schachenmayr Catania" yarn (100% Cotton, Meterage: 125 m, Yarn Ball Weight: 50 g, Yarn Weight: Sport – 5ply / Fine (2)) in the following colors:
Black (Schwarz (110)), White (Weiß (106)), Marsala Red (Marsalarot (396)), Agave (Agave (244)), Moss (Moos (412))
Buy the PDF Pattern