Este post también está disponible en:
Español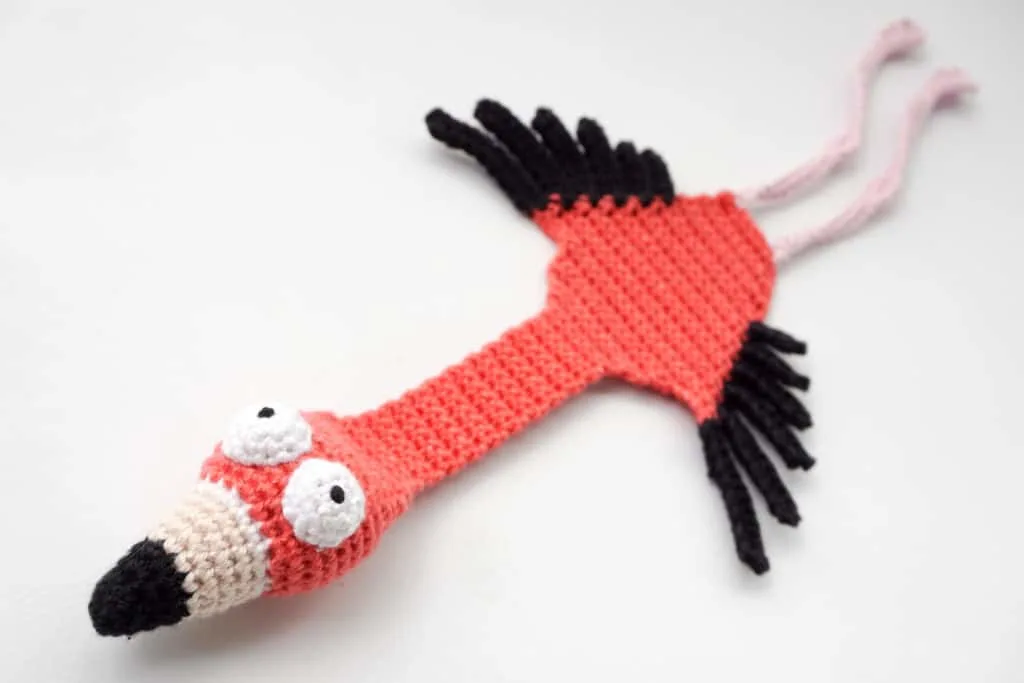 One day the life in a 10.000 Flamingo strong colony at the Atlantic coast became too much for Franny Flamingo.
As much as she liked the presence of all her friends, family and thousands of unknown flamingos, Franny is a quiet and cozy companion who rather likes to retire to read a good book alone.
This was also the reason why she left the coast and started a new career as a helpful bookmark. This way she can spend more time with her favorite books and live in a quieter social environment.
Crochet Pattern Content
The crochet pattern comes as a printable PDF and is available in English (US terminology) and German.
The pattern is written in detail and extensively illustrated.
Available as an Instant Download after purchase.
The finished bookmark has a length of approximately 32 cm.
Buy the PDF Pattern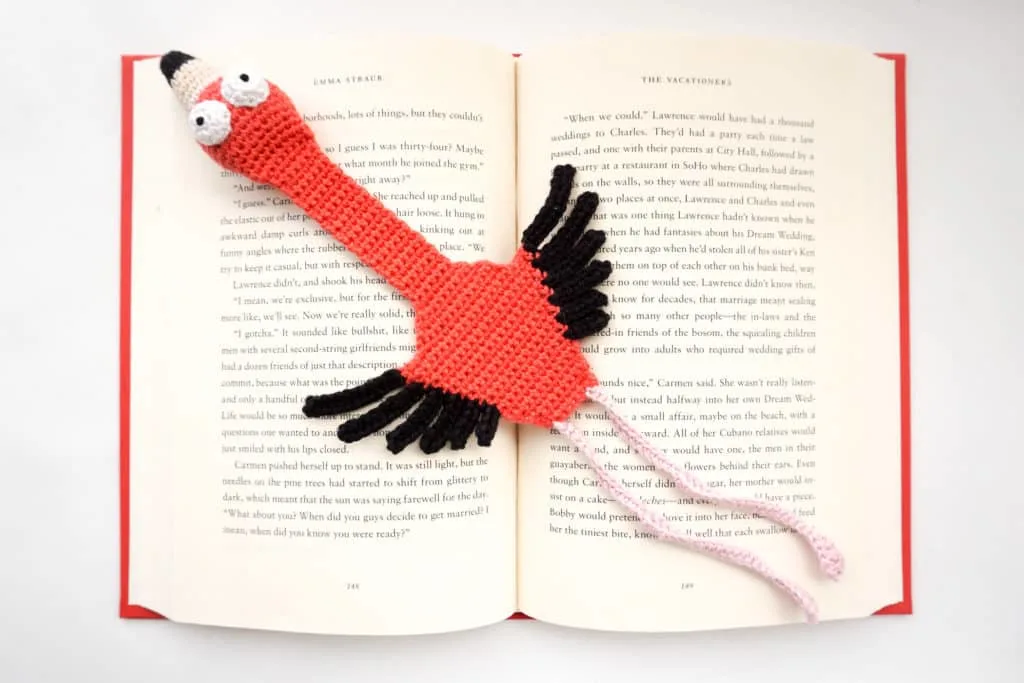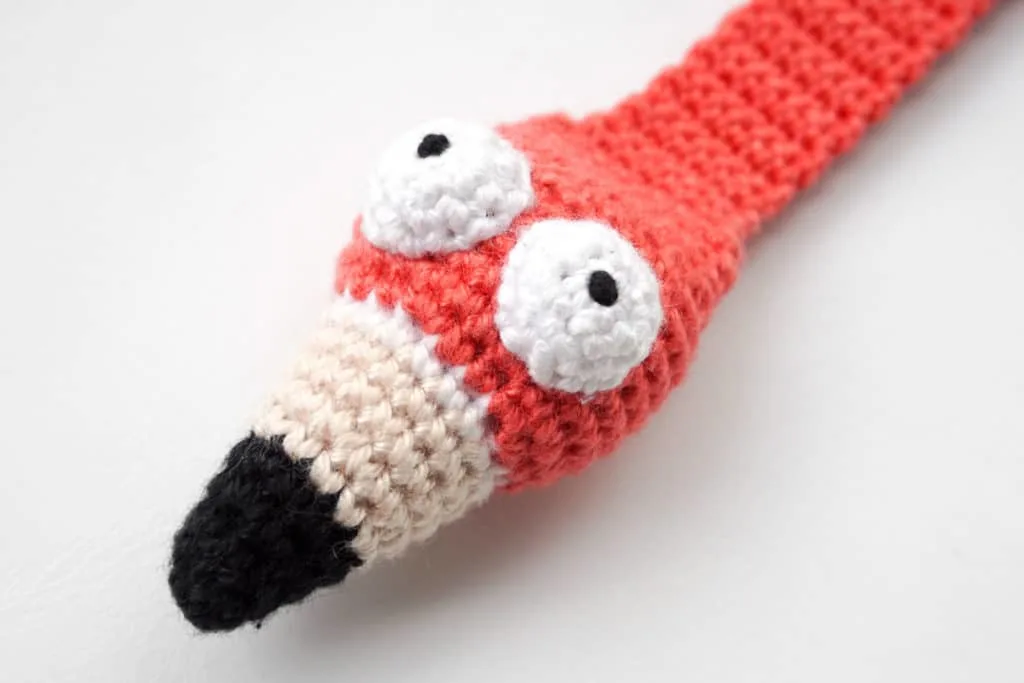 Buy the PDF Pattern
Flamingo Bookmark Crochet Pattern
ATTENTION: The pattern, in whole or in parts, may not be published, resold, translated, changed or exchanged in any way whatsoever!
Needed Techniques
Needed Materials and Tools
To order the materials click on the respective link (affiliate link).
Colors: black, white, beige, dark rose, rose
This pattern was crocheted using the "Schachenmayr Catania" yarn (100% Cotton, Meterage: 125 m, Yarn Ball Weight: 50 g, Yarn Weight: Sport – 5ply / Fine (2)) in the following colors:
Black (Schwarz (110)), White (Weiß (106)), Soft Apricot (Soft Apricot (263)), Camellia (Kamelie (252)), Rose (Rosa (246))
Buy the PDF Pattern