Este post también está disponible en:
Español
Felicity sloth has finally found her dream job. Felicity has always been the laziest of the lazy and even the normal sloth life was too hectic and nerve-racking for her.
That's why the joy was immeasurable when she read about a job as a bookmark in the local library.
Felicity can now finally just lie around without having to bend a single finger. Not only does she not have to do anything anymore but she even helps young and old bookworms to find their last read page.
Crochet Pattern Content
The crochet pattern comes as a printable PDF and is available in English (US terminology) and German.
The pattern is written in detail and extensively illustrated.
Available as an Instant Download after purchase.
The finished bookmark has a length of approximately 36 cm.
Buy the PDF Pattern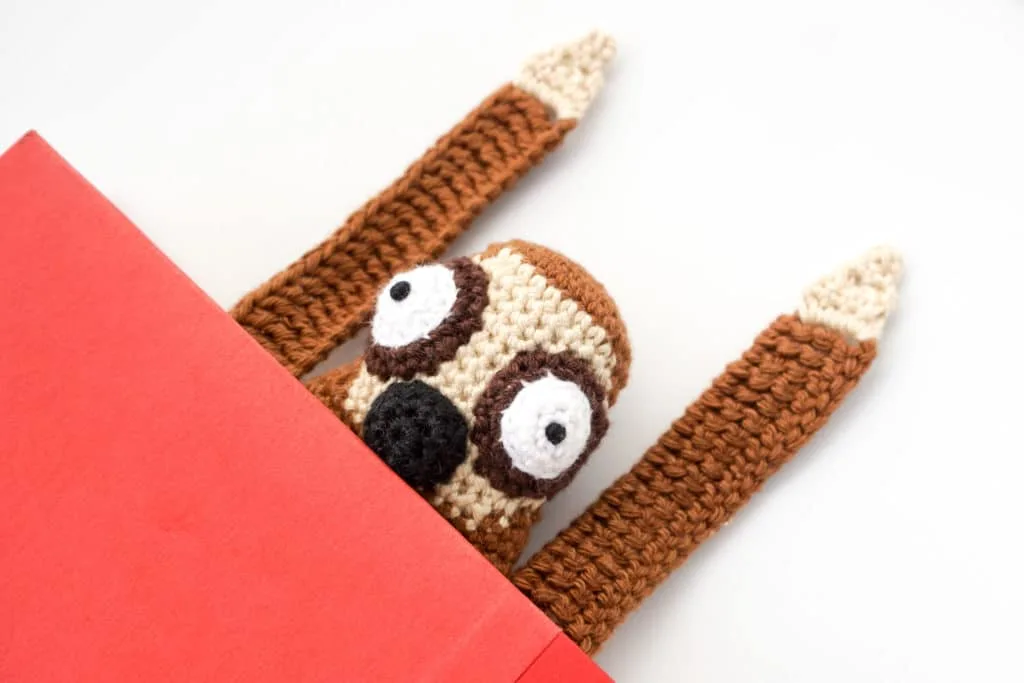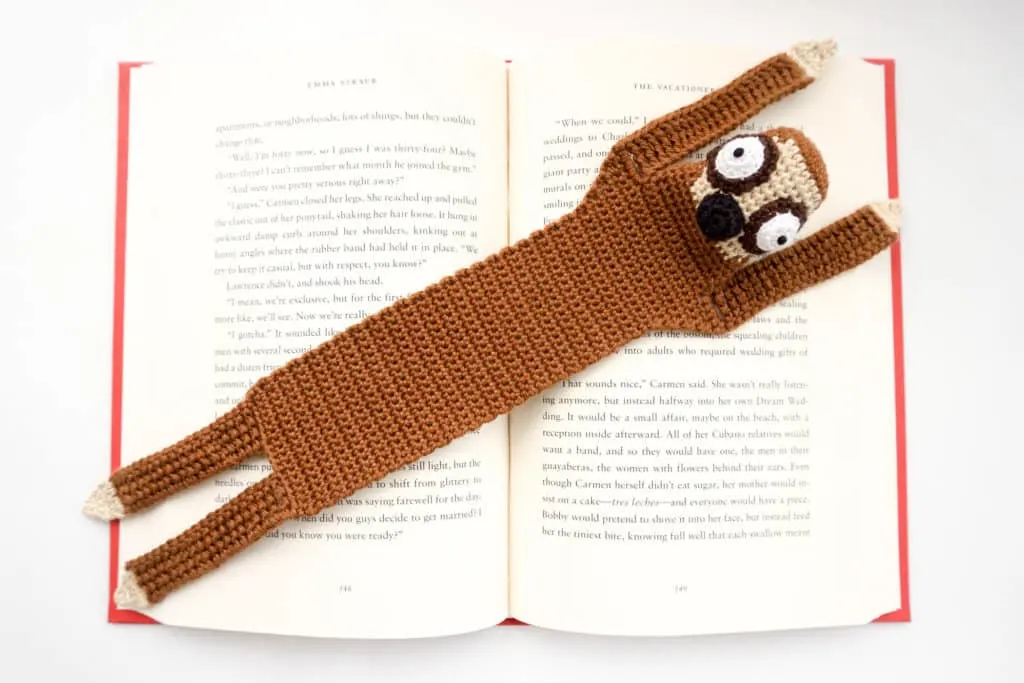 Buy the PDF Pattern
Sloth Bookmark Crochet Pattern
ATTENTION: The pattern, in whole or in parts, may not be published, resold, translated, changed or exchanged in any way whatsoever!
Needed Techniques
Needed Materials and Tools
To order the materials click on the respective link (affiliate link).
Colors: black, white, light brown, dark brown, beige
This pattern was crocheted using the "Schachenmayr Catania" yarn (100% Cotton, Meterage: 125 m, Yarn Ball Weight: 50 g, Yarn Weight: Sport – 5ply / Fine (2)) in the following colors:
Black (Schwarz (110)), White (Weiß (106)), Chestnut (Marone (157)), Coffee (Kaffee (162)), Sand (Sand (404))
Buy the PDF Pattern