Este post también está disponible en:
Español
Marlo Monster loved his long life hidden in cupboards and under beds. Night after night it scratched at bed drawers, at cupboard doors and there followed a grab for legs that were not under the blanket in the bedrooms of unsuspecting children.
But as the years went by the children became more and more hardened. Marlo could not and did not want to keep up with the horrors the youth sees in movies and TV nowadays. So it started that nobody cared about or was afraid of scratching in the closet or under the bed anymore.
So Marlo decided for a 180 degree change and now works in daylight and instead of being frightened, he now helps as a somewhat strange looking bookmark.
So far Marlo is also quite well accepted and is a welcome change in the bookmark industry.
Crochet Pattern Content
The crochet pattern comes as a printable PDF and is available in English (US terminology) and German.
The pattern is written in detail and extensively illustrated.
Available as an Instant Download after purchase.
The finished bookmark has a length of approximately 34 cm.
Buy the PDF Pattern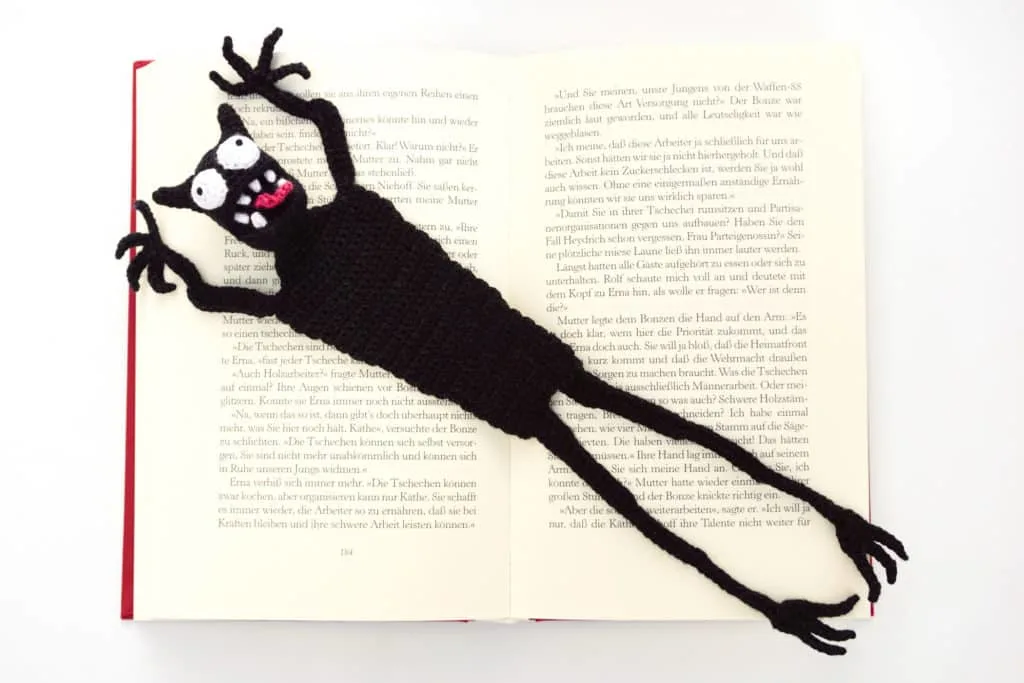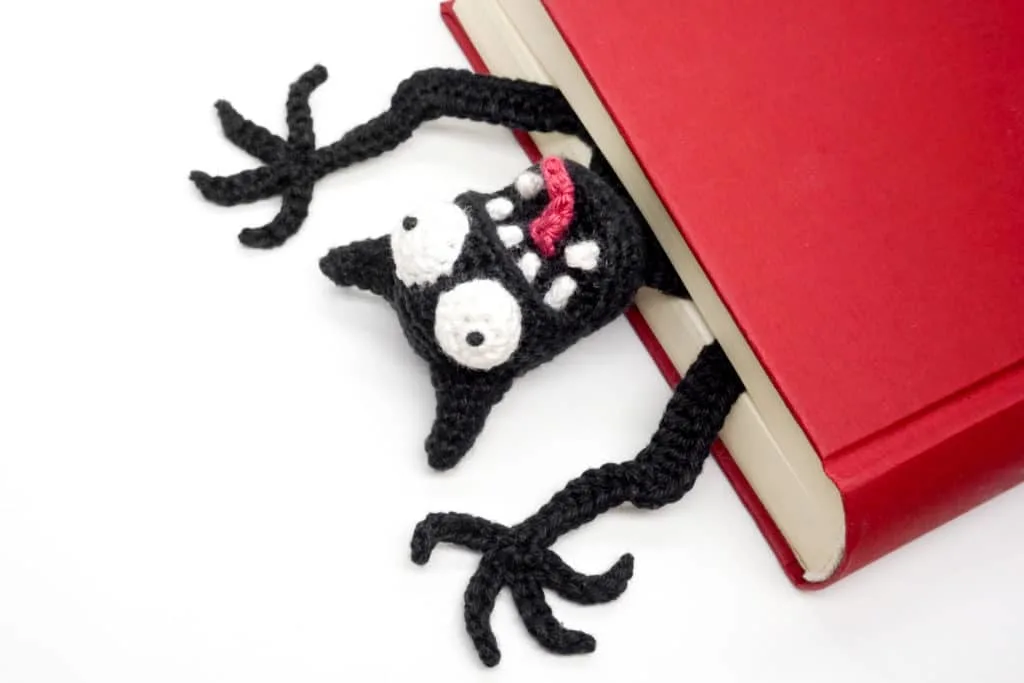 Buy the PDF Pattern
Monster Bookmark Crochet Pattern
ATTENTION: The pattern, in whole or in parts, may not be published, resold, translated, changed or exchanged in any way whatsoever!
Needed Techniques
Needed Materials and Tools
To order the materials click on the respective link (affiliate link).
Colors: black, white, red
This pattern was crocheted using the "Schachenmayr Catania" yarn (100% Cotton, Meterage: 125 m, Yarn Ball Weight: 50 g, Yarn Weight: Sport – 5ply / Fine (2)) in the following colors:
Buy the PDF Pattern