Este post también está disponible en:
Español
Olivia Owl works the night shift by nature. Unlike her conspecifics, however, she is not really happy with it and would rather sleep at night and hunt during the day. Unfortunately, this is not an option for Olivia, as her prey is unfortunately nocturnal itself.
That's why Olivia now works in libraries during the day as a bookmark, lies around relaxed and buys food from her salary during the day to save herself the nightly hunting.
Crochet Pattern Content
The crochet pattern comes as a printable PDF and is available in English (US terminology) and German.
The pattern is written in detail and extensively illustrated.
Available as an Instant Download after purchase.
The finished bookmark has a length of approximately 28 cm.
Buy the PDF Pattern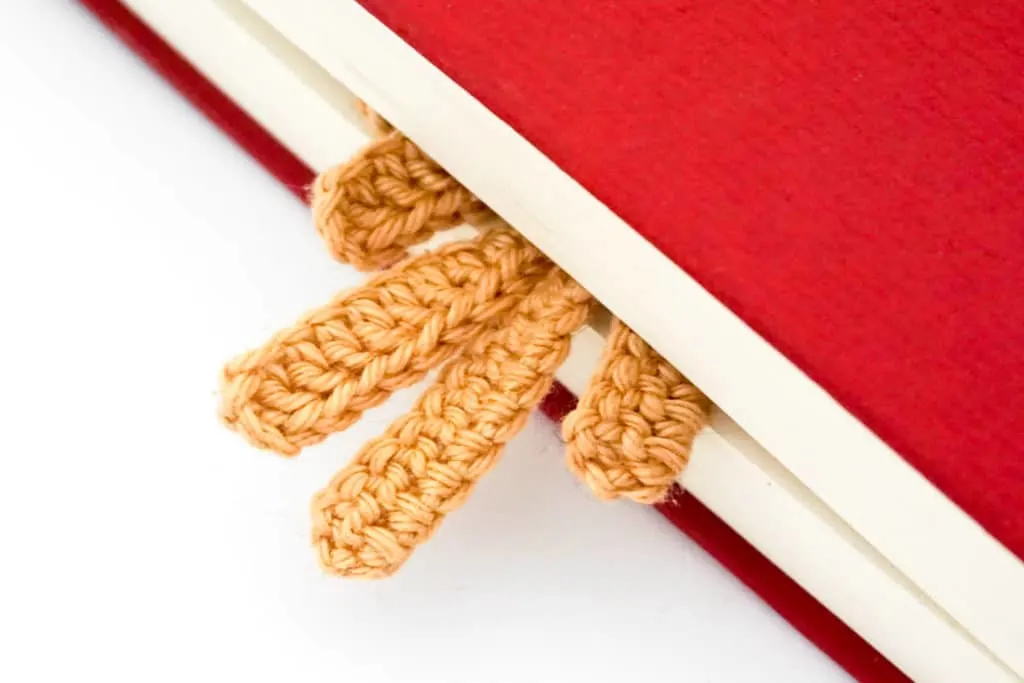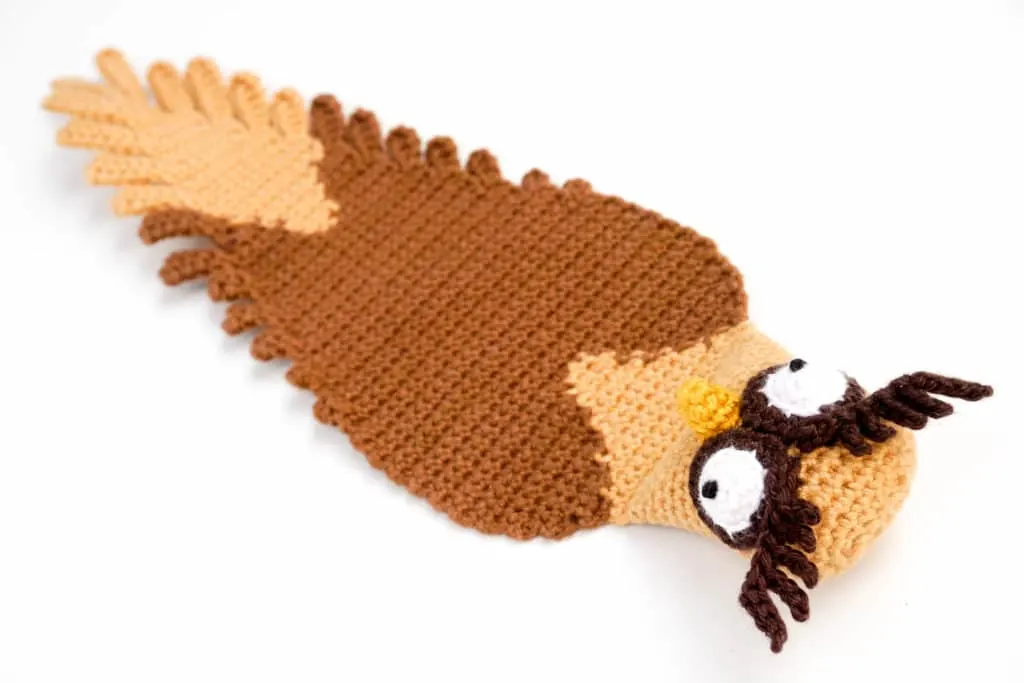 Buy the PDF Pattern
Owl Bookmark Crochet Pattern
ATTENTION: The pattern, in whole or in parts, may not be published, resold, translated, changed or exchanged in any way whatsoever!
Needed Techniques
Needed Materials and Tools
To order the materials click on the respective link (affiliate link).
Colors: black, white, dark brown, light brown, yellow, beige
This pattern was crocheted using the "Schachenmayr Catania" yarn (100% Cotton, Meterage: 125 m, Yarn Ball Weight: 50 g, Yarn Weight: Sport – 5ply / Fine (2)) in the following colors:
Black (Schwarz (110)), White (Weiß (106)), Camel (Camel (179)), Chestnut (Marone (157)), Coffee (Kaffee (162)), Gold (Gold (249))
Buy the PDF Pattern