Este post también está disponible en:
Español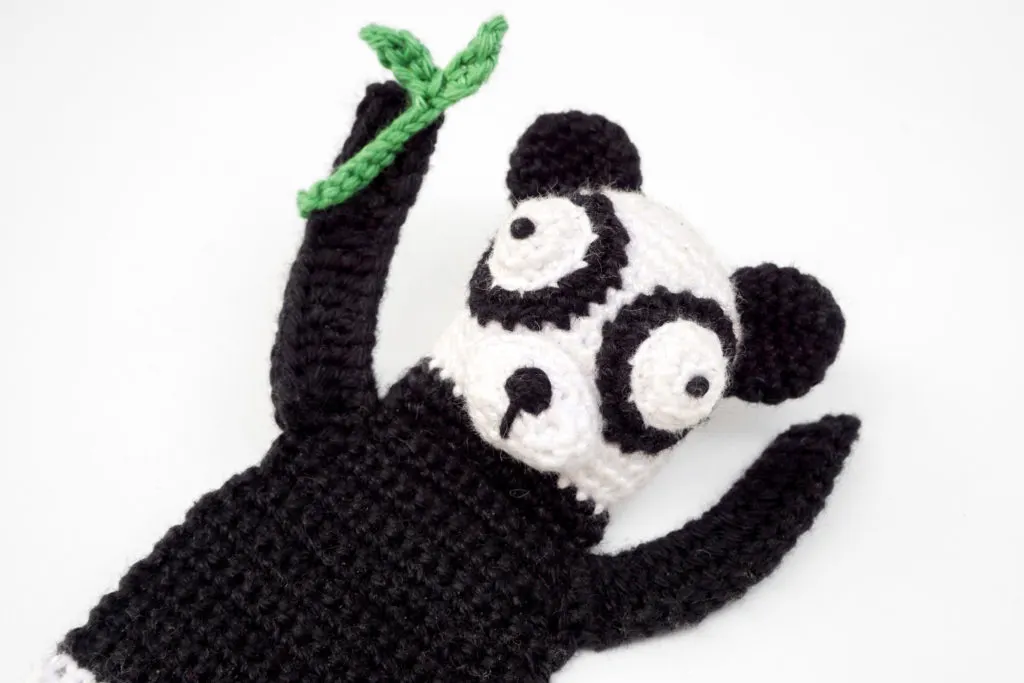 Penny Panda's day is usually less exciting and follows a fixed routine.
Since Penny's diet is almost exclusively based on bamboo, which is so incredibly poor in nutrients, she spends the whole day with almost nothing else but devouring it without interruption.
For the fun factor, every now and then a clumsy roll is made down the hill, but that's it.
That's why Penny has thought about what job she could do to help others and continue to consume her endless masses of bamboo. So now she lies lazily in books and keeps on munching away.
Crochet Pattern Content
The crochet pattern comes as a printable PDF and is available in English (US terminology) and German.
The pattern is written in detail and extensively illustrated.
Available as an Instant Download after purchase.
The finished bookmark has a length of approximately 30 cm.
Buy the PDF Pattern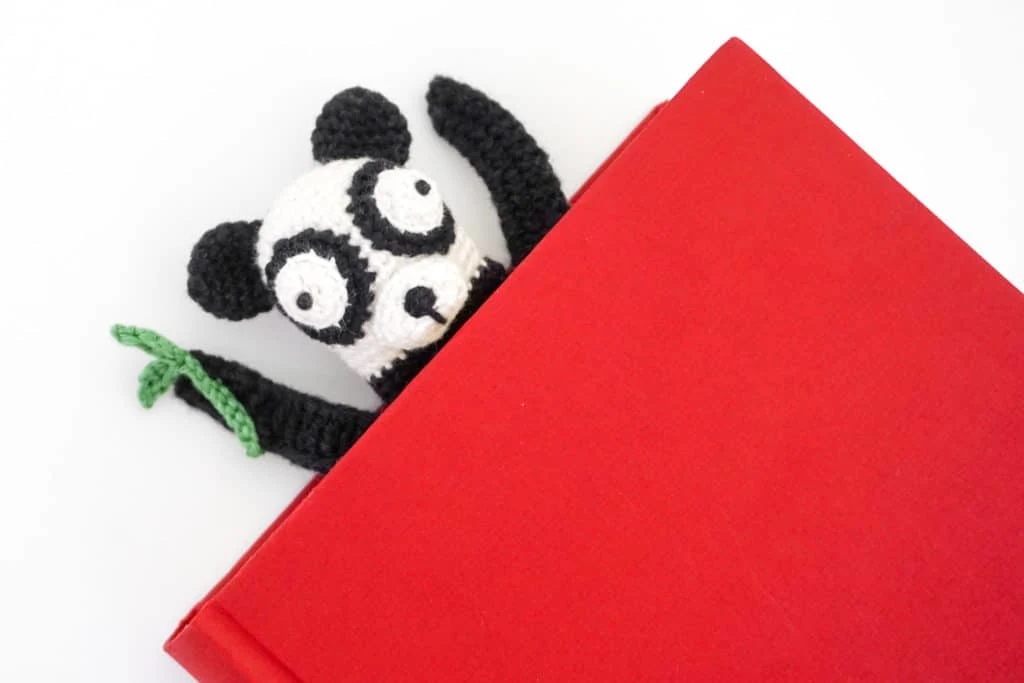 Buy the PDF Pattern
Panda Bookmark Crochet Pattern
ATTENTION: The pattern, in whole or in parts, may not be published, resold, translated, changed or exchanged in any way whatsoever!
Needed Techniques
Needed Materials and Tools
To order the materials click on the respective link (affiliate link).
Colors: black, white, green
This pattern was crocheted using the "Schachenmayr Catania" yarn (100% Cotton, Meterage: 125 m, Yarn Ball Weight: 50 g, Yarn Weight: Sport – 5ply / Fine (2)) in the following colors:
Buy the PDF Pattern