Este post también está disponible en:
Español
Lions, the second largest cat species in the world and one of the few species that live in a pack. Even if lions appreciate the presence of others compared to their conspecifics, there are some exceptions.
One of these exceptions is Luis Lion. Luis has always been a loner and preferred to spend the sunny and warm day in the savannah under a tree with a good book rather than going on sweaty and bloodthirsty hunts.
So it finally came that he made his hobby into his profession and from now on he prefers to help out in comfortable books as a bookmark instead of running his paws sore in the heat of Africa.
Crochet Pattern Content
The crochet pattern comes as a printable PDF and is available in English (US terminology) and German.
The pattern is written in detail and extensively illustrated.
Available as an Instant Download after purchase.
The finished bookmark has a length of approximately 34 cm.
Buy the PDF Pattern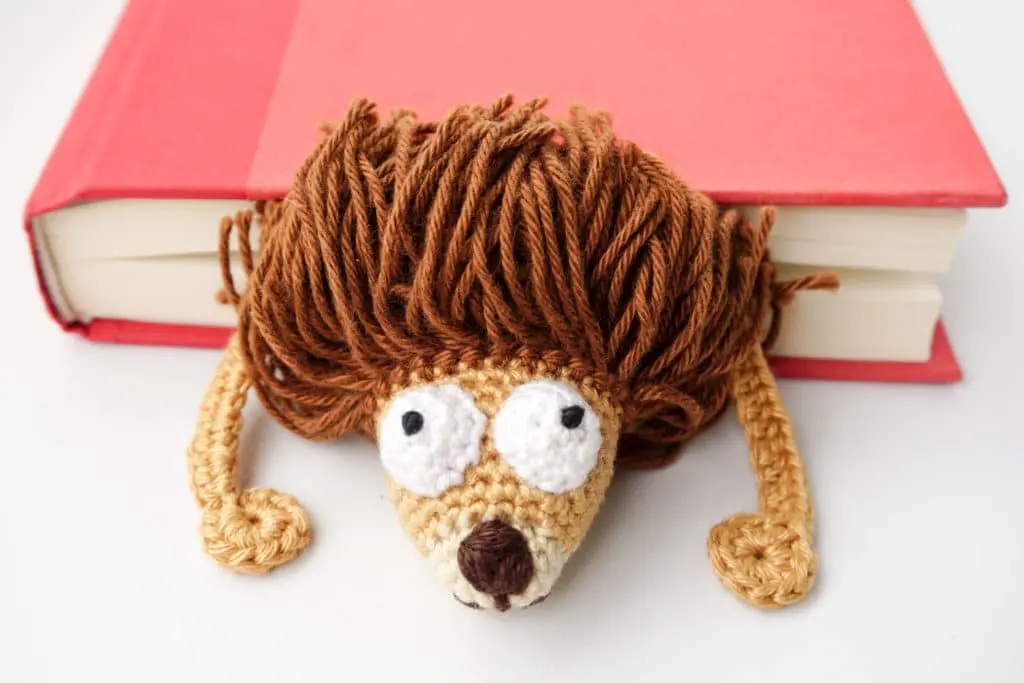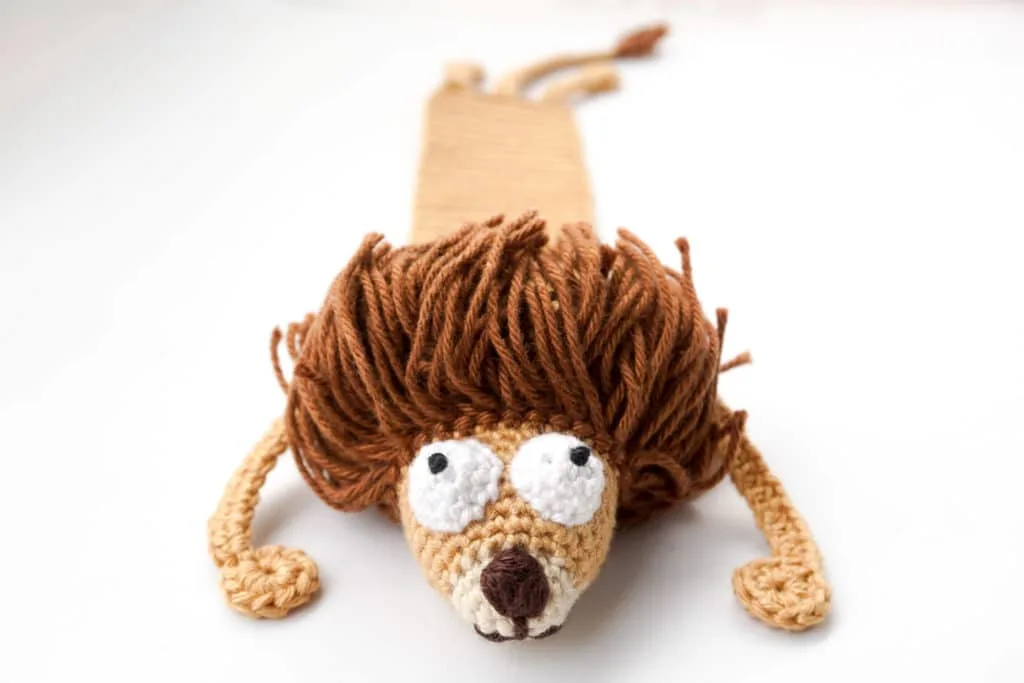 Buy the PDF Pattern
Lion Bookmark Crochet Pattern
ATTENTION: The pattern, in whole or in parts, may not be published, resold, translated, changed or exchanged in any way whatsoever!
Needed Techniques
Needed Materials and Tools
To order the materials click on the respective link (affiliate link).
Colors: black, white, bright brown, dark brown, beige
This pattern was crocheted using the "Schachenmayr Catania" yarn (100% Cotton, Meterage: 125 m, Yarn Ball Weight: 50 g, Yarn Weight: Sport – 5ply / Fine (2)) in the following colors:
Black (Schwarz (110)), White (Weiß (106)), Chestnut (Marone (157)), Linen (Leinen (248)), Sand (Sand (404)), Coffee (Kaffee (162))
Buy the PDF Pattern