Este post también está disponible en:
Español
The platypus, the wildest evolutionary cocktail that nature has ever produced. Everything you find great and fascinating about other animals you now have in one animal.
You like beaks, but not birds? Check! You find webbed toes fascinating, but don't like reptiles? Check! You like mammals, but you want your dream mammal to lay eggs instead of giving birth to children like the rest of the mammal world? Check!
If you also want to have your own little platypus to enjoy the wild wonders of evolution every day, then you can crochet this platypus yourself.
Crochet Pattern Content
The crochet pattern comes as a printable PDF and is available in English (US terminology) and German.
The pattern is written in detail and extensively illustrated.
Available as an Instant Download after purchase.
The finished bookmark has a length of approximately 29 cm.
Buy the PDF Pattern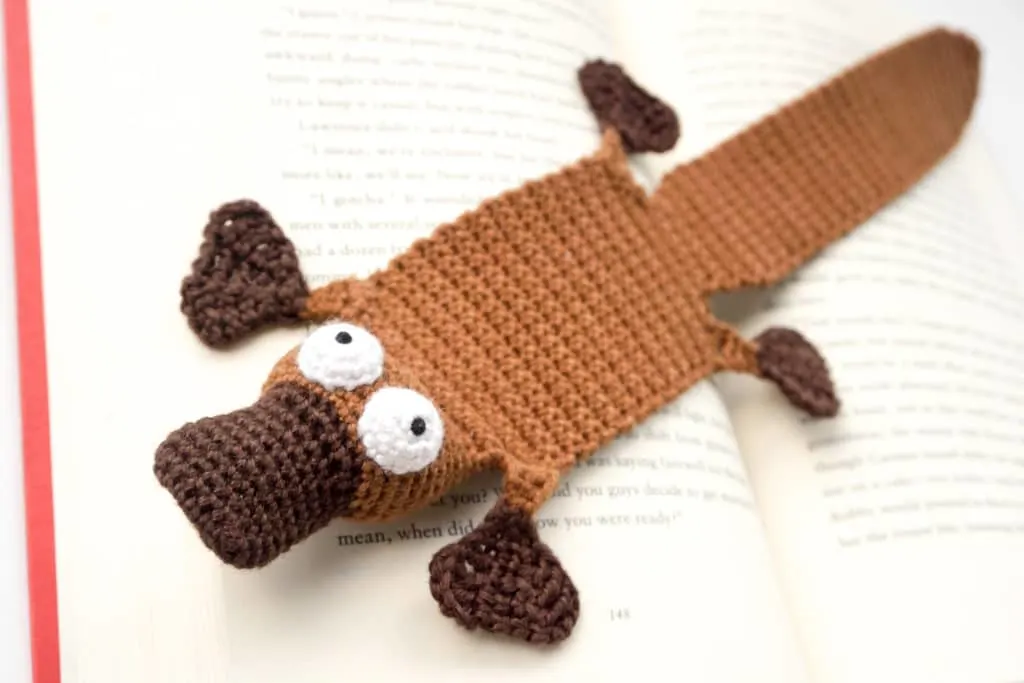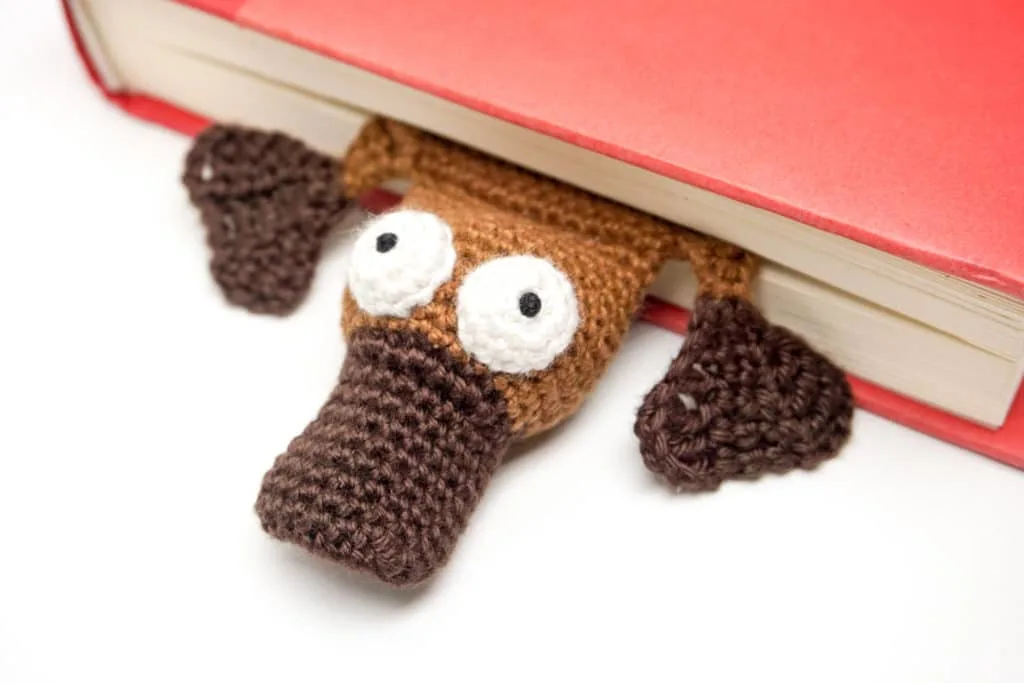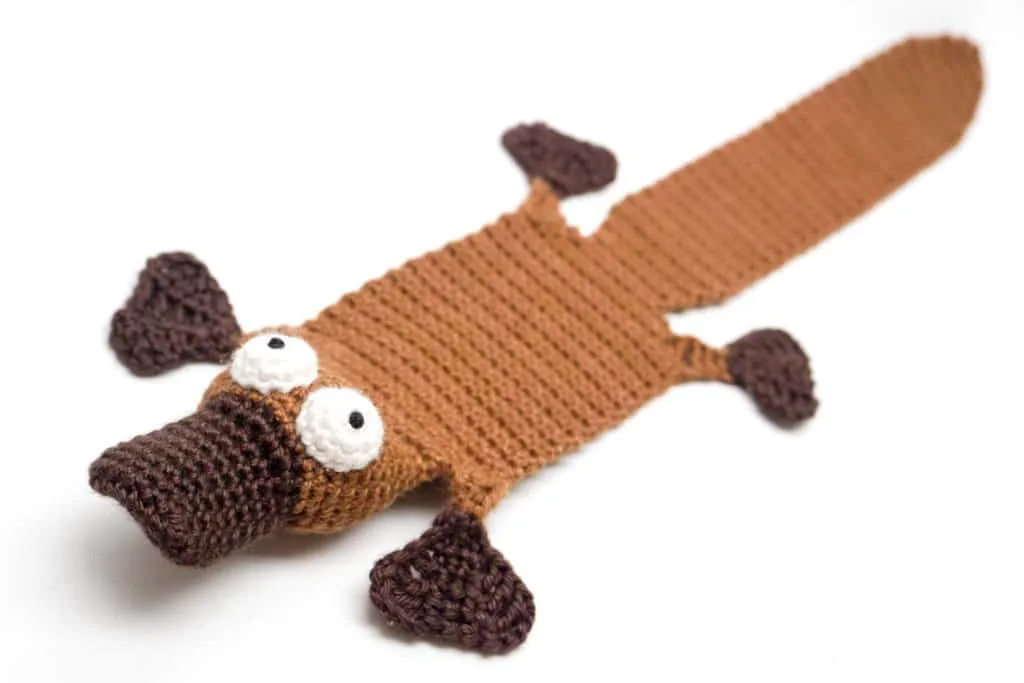 Buy the PDF Pattern
Platypus Bookmark Crochet Pattern
ATTENTION: The pattern, in whole or in parts, may not be published, resold, translated, changed or exchanged in any way whatsoever!
Needed Techniques
Needed Materials and Tools
To order the materials click on the respective link (affiliate link).
Colors: black, white, dark brown, light brown
This pattern was crocheted using the "Schachenmayr Catania" yarn (100% Cotton, Meterage: 125 m, Yarn Ball Weight: 50 g, Yarn Weight: Sport – 5ply / Fine (2)) in the following colors:
Buy the PDF Pattern